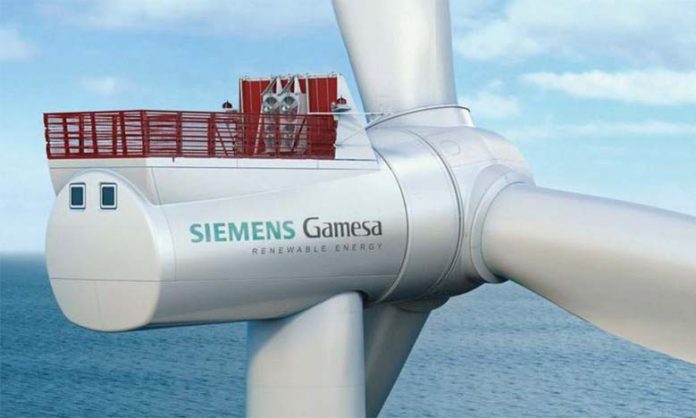 Officially inaugurated in October 2017 for the manufacture of 63-meter-long wind turbine blades, the Tangier plant of Siemens Gamesa, one of the world's leading manufacturers of wind turbines, is closing its doors.
The decision to close this investment of 1.1 billion dirhams and 37,500 m2 " is part of the Mistral strategic program aimed at accelerating the company's recovery and designed to rationalize and simplify the organization, while improving its effectiveness and efficiency. ", explains the Siemens Gamesa group.
A decision taken after adjustment measures
This closure is a result of significant financial pressures the global wind energy industry is experiencing, " suffering from intense competition, price pressures and exponentially rising raw material and logistics costs ".
According to the Group, this closure follows the adjustment measures that the company has taken in recent years in Denmark, India, Spain and the United States, and it reflects similar consolidations of the industrial footprint taken throughout the world. 'industry.
Siemens Gamesa is committed to honoring its obligations
Despite this situation, Siemens Gamesa announces that it will maintain its activities in its regional headquarters in Casablanca and at other sites in Morocco, where it will continue to serve the important Moroccan and African markets.
As for the jobs at the Tangier plant which number 500. Siemens Gamesa reassures and notes that it will support the employees throughout the separation process, working towards the conclusion of a collective agreement in accordance with local rules and regulations. , exploring opportunities for internal relocation and helping them find jobs outside. " This is a very difficult decision to make, as we fully understand the impact on our workers and the community. Unfortunately, under the current market conditions, we have no choice but to take such tough measures to improve our competitiveness and restore the company to a more stable footing. ", laments the CEO of the group. " We will do our best during the separation process to support our colleagues during this transition and minimize the impact ", he adds.
For his part, Lars Bondo Krogsgaard, General Manager of Siemens Gamesa Morocco, promises that the company will continue to deliver its projects and honor its obligations by remaining committed to society and all Moroccan stakeholders in order to " support the government's ambitious renewable energy targets, which are exemplary for the entire Middle East and Africa region ".