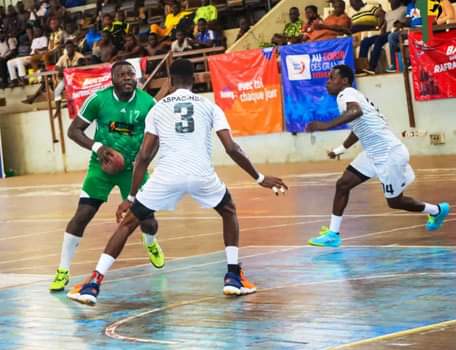 The final of the Moov Africa League Handball play-offs was played yesterday Saturday, November 12 at the Cotonou arts and leisure hall. It pitted the soldiers of the Adjidja armed forces against Flowers of the National Social Security Fund.
At the conclusion of a merciless confrontation, the soldiers defeated their opponents by a score of 36 to 23. They thus become crowned champions of Benin for the 2022-2023 season.
Also during the day on Saturday, the ladies were also in opposition. The women of the CNSS relieved the men by winning the trophy with a narrow victory 22 to 21 against Aspac of the autonomous port of Cotonou.
The members of the executive committee of the Beninese Handball Federation, led by Sidikou Karimou, expressed their joy at having organized this championship in a festive atmosphere. Note that ten clubs including six for men and four for women took part in this tournament
Jules ETCHO