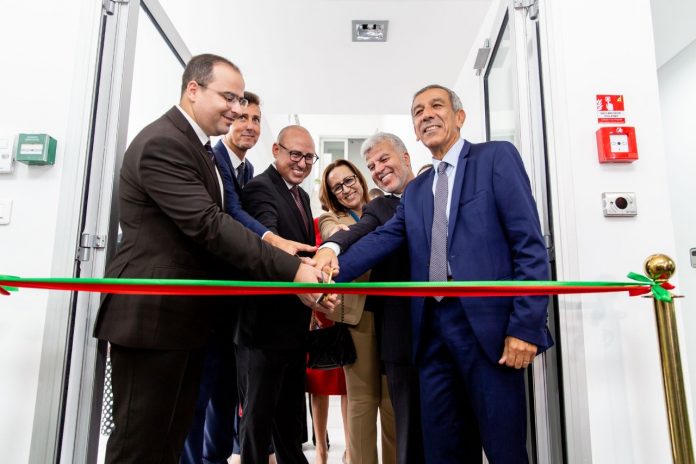 As part of its development strategy, ALTEN Morocco is inaugurating on September 19, 2022 its 4th production site in Morocco in the Tetouan Shore offshoring area. In a highly competitive market, and in line with the advanced regionalization strategy launched by His Majesty King Mohamed VI, the extension of ALTEN Morocco to the north of the Kingdom represents the next step in the growth strategy of the ALTEN Group. .
The inauguration ceremony was chaired by Mr. Didier MARCHET, Director of Offshore Entities as well as the Management Committee of ALTEN Morocco, in the presence of many representatives and officials, including the Director of the Regional Investment Center (CRI) of the Tangier-Tetouan-Al Hoceima Region, the President of the Regional Chamber of Commerce, etc., as well as all the employees who started their activities in the new premises.
A promising opening
The Group is strengthening its presence in Morocco and its leading position in the market, which once again proves its desire to reach new markets and create new job opportunities with high added value for young graduates.
Through this new stage, the ALTEN Group is contributing to the development of Morocco and the gradual revitalization of the Tangier-Tetouan region.
"We are in a competitive international market in which ALTEN decided, more than 30 years ago, to be a first-class leader in the world, in the fields of engineering and IT, networks and telecom, etc. Our subsidiary ALTEN Morocco is once again strengthening its position in the Kingdom with the inauguration of this new production site in Tetouan"declares Mr. Didier MARCHET, Director of the Offshore Delivery Centers, Morocco, Romania, India and Poland.
The new ambitions
In line with its strategy deployed for more than five years, ALTEN Morocco has defined four major axes which will be the drivers of its development for the next four years.
– The support and development of its talents and skills within the framework of its social policy.
-The acceleration and strengthening of its relationship with the Moroccan ecosystem in order to be closer to national strategies and objectives.
-Sectoral diversification to ensure its sustainability through the different industrial cycles
-An organic growth which should lead to a workforce of 2,000 people in the next four years.