It's the good surprise of the weekend! Since this morning, Apple has been letting customers know AppleCare+ that the coverage now covers an unlimited number of accidental damages, for the same price. Originally, the service only covered two accidents per 12-month period. Of course, this takes nothing away from the deductible that you will have to pay to have your device repaired.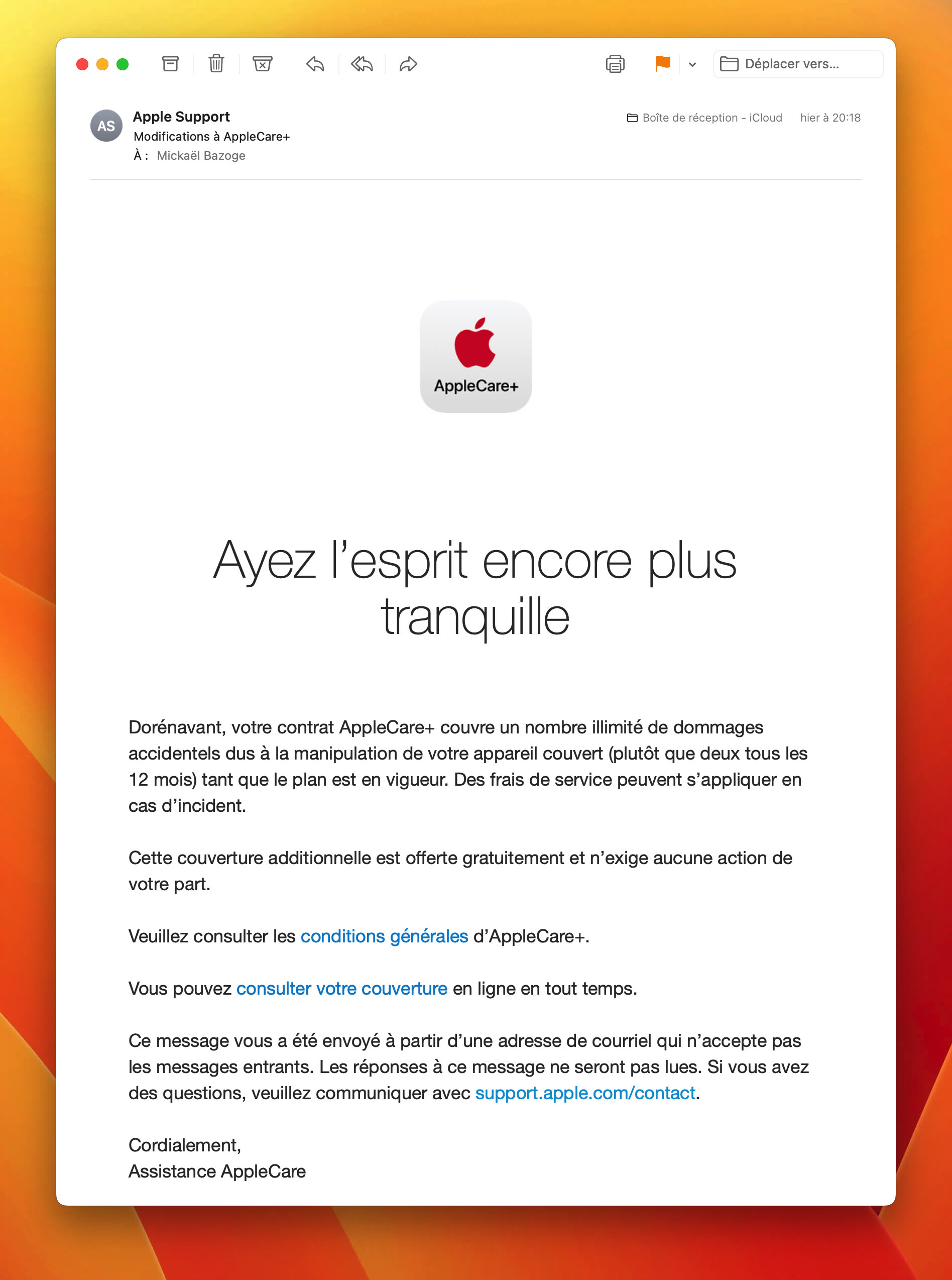 Apple revised its AppleCare+ program this week, which now includes unlimited coverage for current customers as well as new ones. The latter will nevertheless pay more for the insurance depending on the product: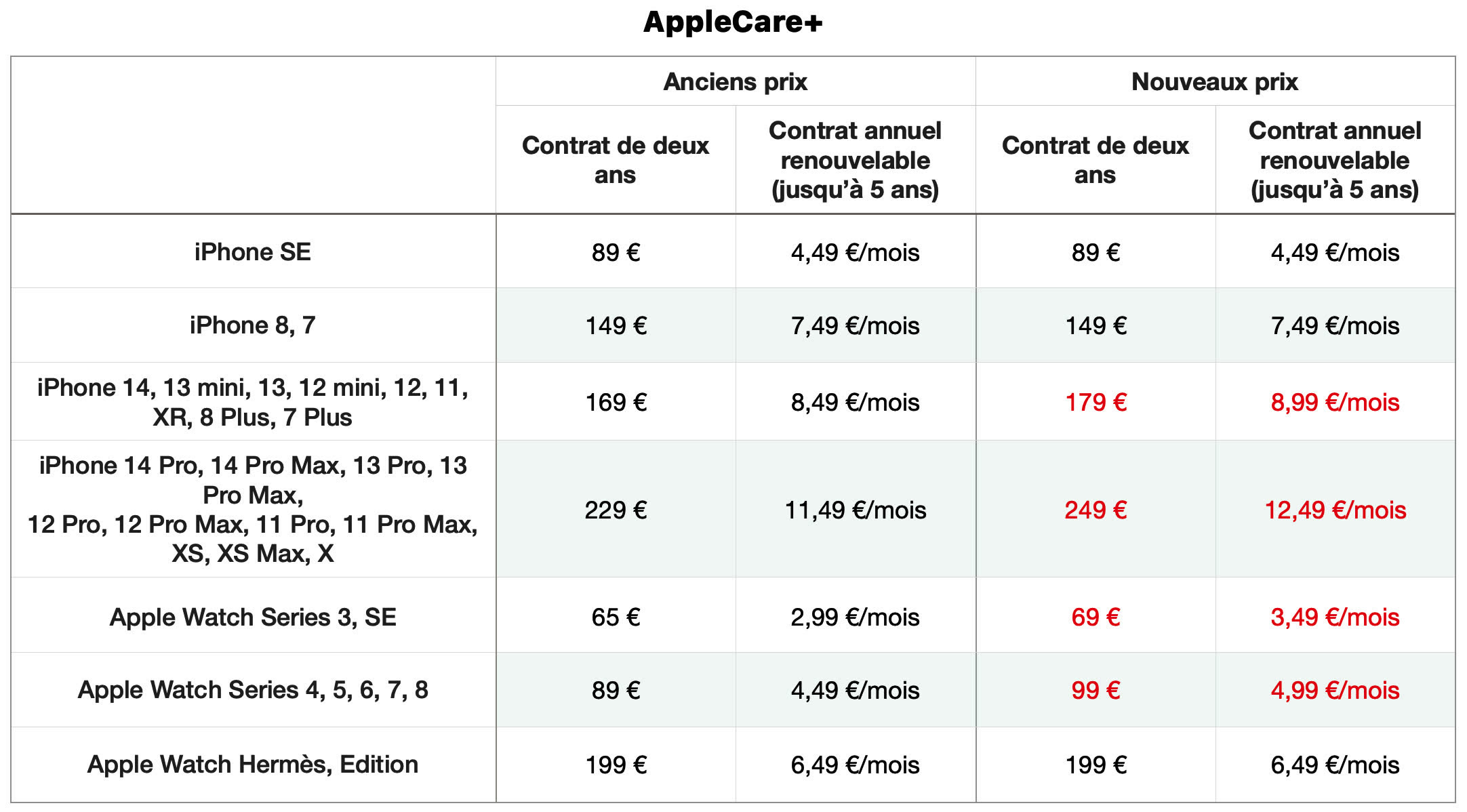 Be careful, however, for those who have chosen the monthly plan of AppleCare +: at the next renewal of the subscription, its price will increase for the products concerned.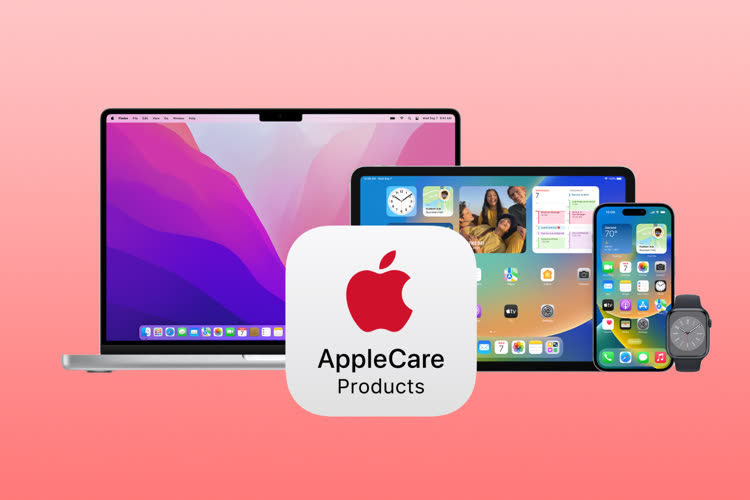 AppleCare+ insurance now covers unlimited repairs but costs more for some iPhones
.