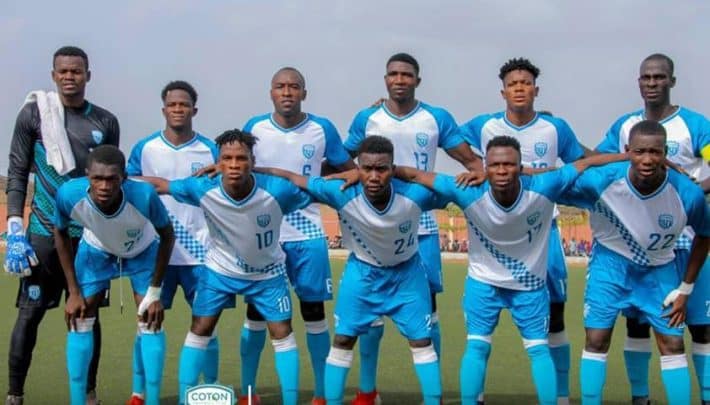 The first day of the Benin Pro League for the 2022-2023 season was played this Saturday at the Jean Gascon stadium in Pobè with the poster Ayema FC against the Dragons of Ouémé.
In this desire to approach the 2022-2023 season well, Ayema Fc did not skimp on the means by putting pressure on his opponent. With a good performance after ten minutes of play, they scored the first goal.
Still with a view to winning the game, Ayema FC doubled the lead after the last forty-five minutes. Recognizing the supremacy of his opponent, the losing manager of the Dragons, Stanislas Akélé, indicated that his opponent has very strong individuals.
Being trained in reconstruction, the technician said he multiplied his work sessions to go as much as possible in this gone phase.
Jules ETCHO