The new interface ofiCloud.com is not no longer in beta ! From now on, all users of Apple's online services can take advantage of this facelift which brings a little breath of fresh air.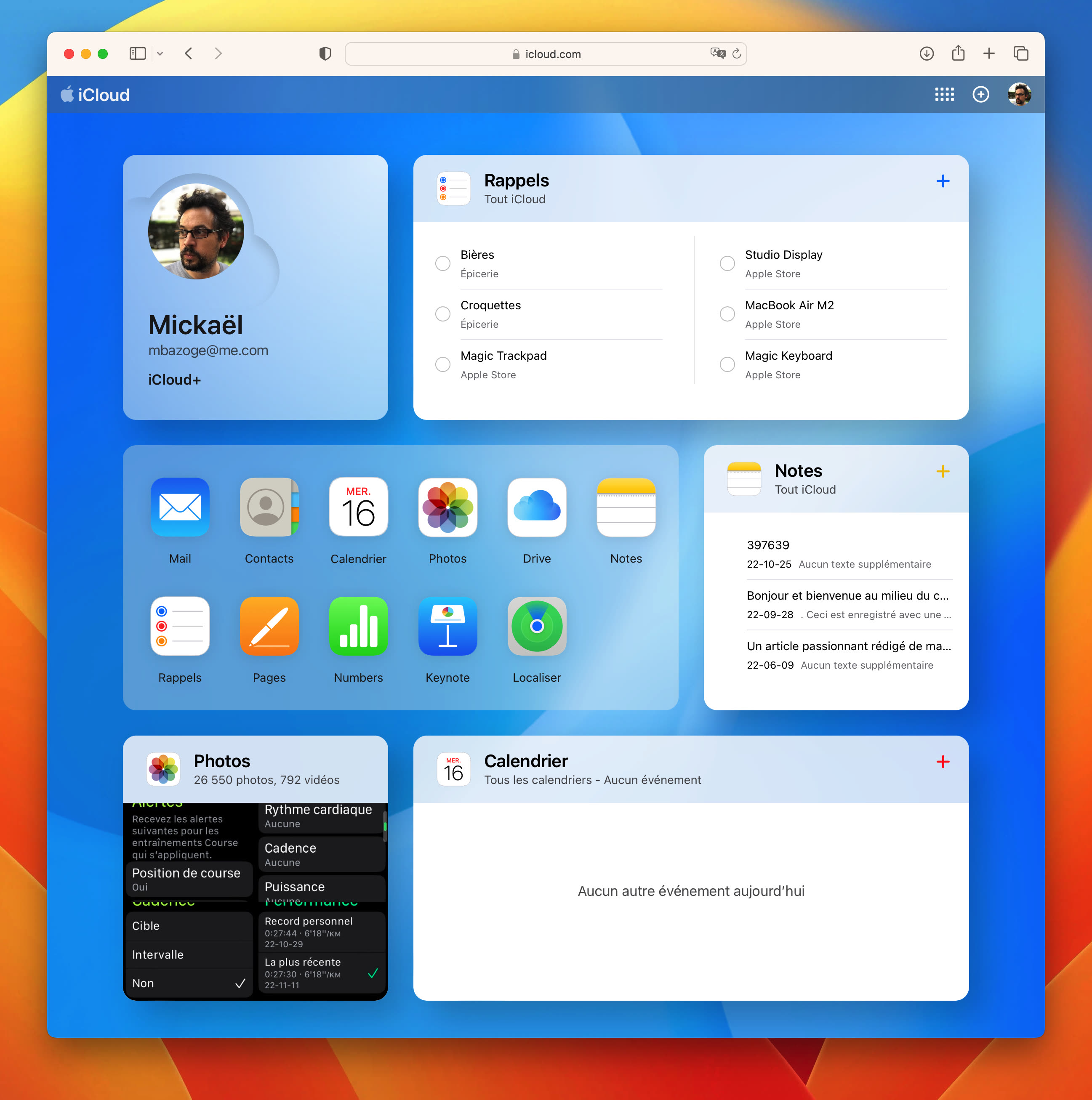 Apart from a brushstroke on the general design, including settings, iCloud.com offers a brand new customizable home page. "Tiles" of apps decorate the screen, they can be moved and especially modified according to their needs. A kind of dashboard in a way. A + button allows you to quickly create an email, a note, a reminder, an iWork document or even add an event to the calendar.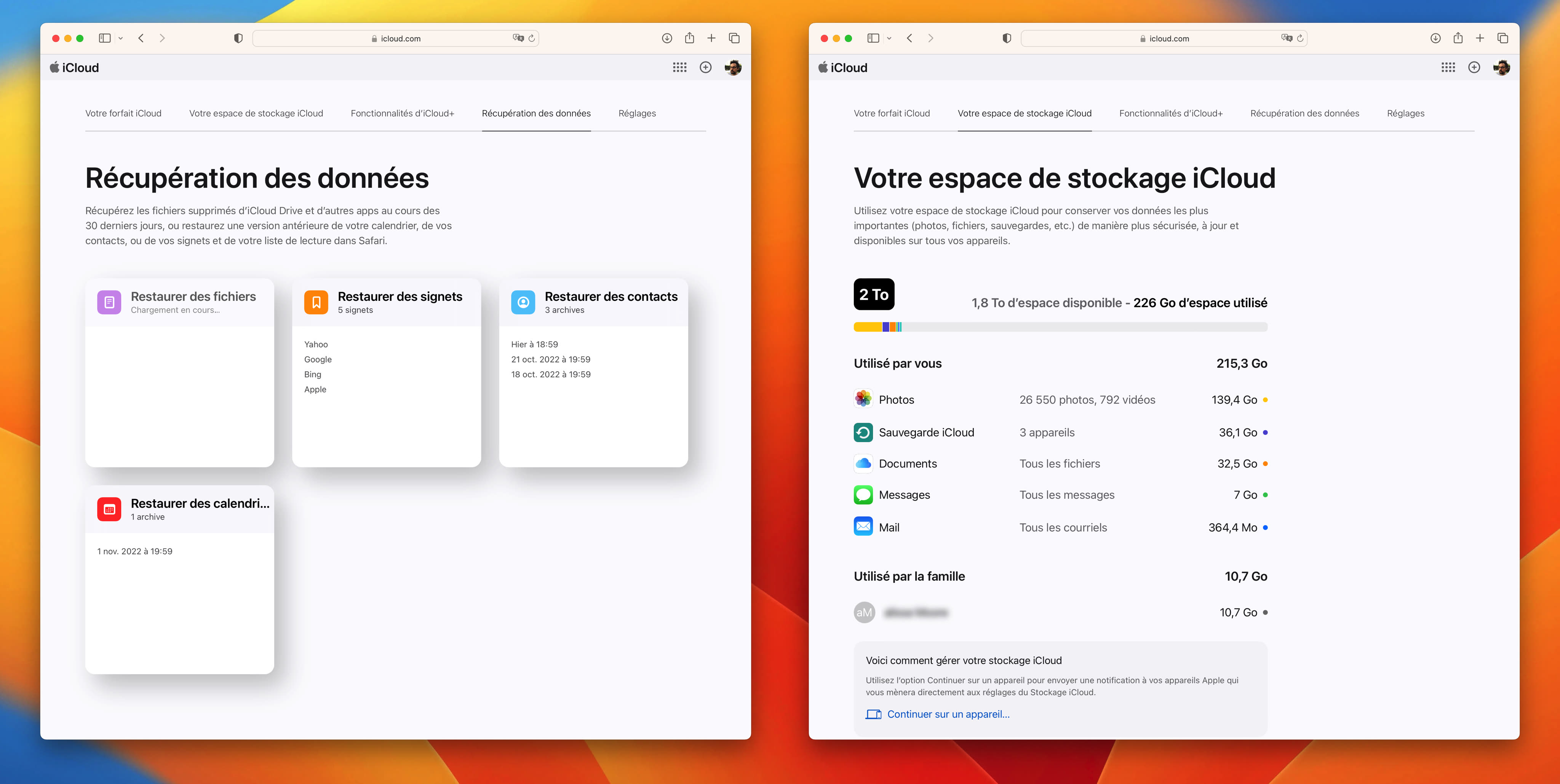 Recovering data from the website is clearer and more intuitive, as is consulting iCloud storage space. All in all, the result is rather successful. For the web apps themselves (Mail, Calendar, Photos, Drive, Notes, Pages, etc.), nothing has changed in terms of the interface.
.