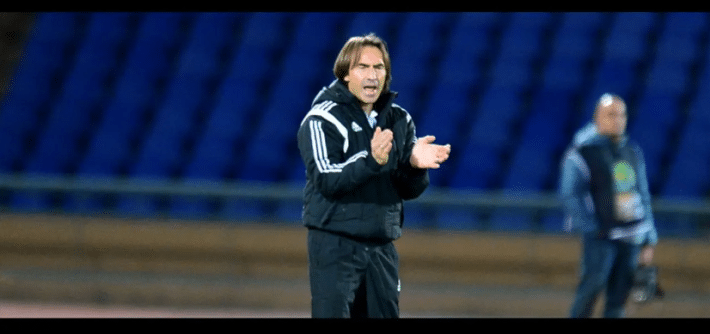 Libya coach Corentin Martins says his side are leaving the 2022 African Nations Championship with a lot of regrets, despite their consoling victory against Ethiopia.
Libya came from afar to beat Ethiopia's Walia Ibex 3-1 in Annaba on Saturday to end CHAN on a high.
This victory was not enough for Corentin Martins' men to reach the quarter-finals. Indeed, their first two group matches ended in defeat.
"We have a lot of regrets. Especially in the matches against Algeria and Mozambique. Small details made the difference in these matches. Tonight was about the image of our country. I always tell my players to show character, I saw that today. Tonight was not without pressure as some people think. We had the same feelings as in the other matches, but the players were more efficient. », Martins said.
Libya won the African Nations Championship in 2014, and finished fourth in Morocco 2018, recalls Cafonline.
The Knights of the Mediterranean have failed to progress beyond the group stages for the third time in five editions.
Corentin Martins' contract with the Libyan Football Federation is set to expire at the end of February this year, but the 53-year-old insists they need to get to work quickly, in order to build a squad for the CAN 2023 qualifiers.