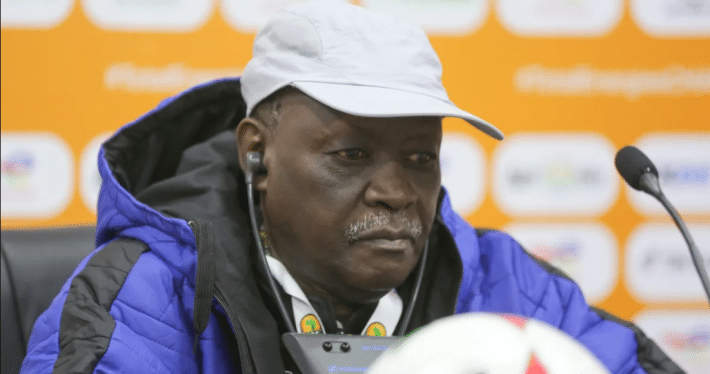 Being fully alert and focused throughout the game will be the deciding factor in who will claim victory in the Africa Nations Championship Group C tie between Ghana and Sudan. Those are the sentiments of Sudan coach Burhan Eldin Tia speaking at a press conference from the Chahid Hamlaoui stadium in Constantine ahead of their opening clash against an injured Ghana.
"We have been hard in training over the past few weeks. We had a training camp in Tunisia before coming here and worked hard to prepare for this clash. They obviously come into the game after a loss which makes them dangerous, but we think being fully focused for the whole game will be the difference in this game," Tia said confidently.
Much like Ghana, Sudan are no strangers to the tournament with their best results being a bronze medal in the 2011 and 2018 editions respectively.
With a tough encounter against an injured Ghanaian team, the Sudanese coach said he was not worried that Ghana might have better physical shape compared to them.
"It's a competition and there are no easy matches. The fact that they played means nothing to us because the outcome is decided on the pitch in that particular game. We are not concerned with what our adversaries have or have not done. Ours is to give it our all and give the Sudanese people something to be proud of" concluded the coach whose words were relayed by Cafonline.