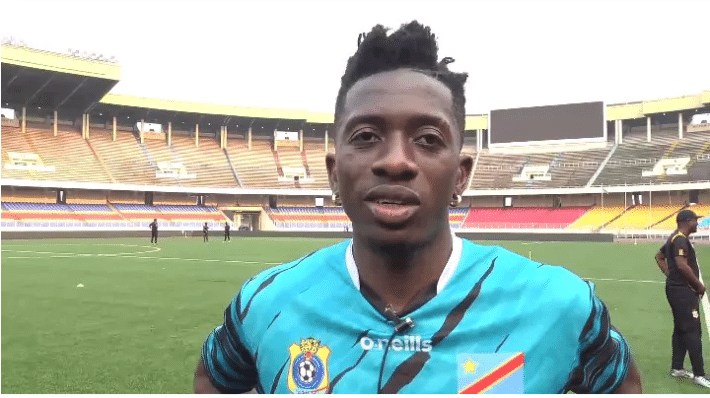 The future of the Leopards at CHAN 2022 hangs by a thread, with a victory over the Lions of Teranga this Sunday, January 22. But for that, Otis Ngoma's men will have to show a much better face than the first two outings. Jean-Marc Makusu, one of the most experienced players in the group, declared in a press conference the day before the match that his team will give everything to snatch this qualification.
Present at the pre-match press conference alongside his coach, Makusu, adhered to his coach's statements regarding the stakes of the meeting. "The most important thing is to look at yourself and try to improve. We want to qualify. I don't think about the pressure to score. For us, it's about playing to win." said the 30-year-old player.
The Kinshasa-born striker could set a personal best in this game. Indeed, Jean Marc Makusu Mundele could become the first player to score in three editions of the African Nations Championship after his goals in 2014 and 2016, recalls CafOline.
However, the Vita Club striker thinks more of a victory for his team than a personal best.
DR Congo take on Senegal on the final day of Group B at the Stade du 19 Mai 1956 on Sunday January 22 at 19:00 GMT. At the same time, Uganda, first in group B, will meet Côte d'Ivoire at the Nelson Mandela stadium in Baraki in Algiers. The Cranes are fighting for a place in the quarter-finals, while the Elephants have not yet said their last word.