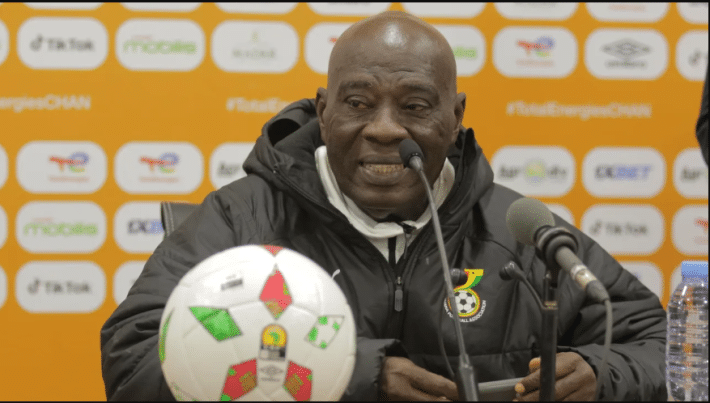 Following their shock loss to tournament debutants Madagascar in their Africa Nations Championship Group C opener, Ghana chief Annor Walker has hinted at another Ghana side that will face Sudan at Chahid Stadium Hamlaoui from Constantine on Thursday.
The two-time CHAN runners-up will be hoping to redeem themselves against the East Africans in a must-win game for the Galaxies who were tipped to be one of the favorites in the current tournament in Algeria.
Speaking to the media on the eve of their important clash, the Ghana coach said he and his staff had made a good assessment of their loss to Madagascar and as a result would make some changes to their line-up and approach. .
"We played against Madagascar last Sunday and the painful defeat worried us. Tomorrow a victory will be unavoidable for us. We have identified individual errors as well as collective errors. I know a lot of people were disappointed like us, but I can assure you that people will definitely see a different Ghana tomorrow," warned the Ghanaian coach taken over by the site Cafonline.
Asked what needed to be done to boost players' morale ahead of the crucial encounter, Walker said it was a joint effort between him and the players as they represent a country that is passionate about the game.
"The players were naturally down after the defeat, but we worked together as a team. They also understand that they are representing their country, so it is just as important that they themselves raise their heads because it is not over yet. Mentally and physically they have recovered and we've worked out our game plan for tomorrow.", said Annor Walker.