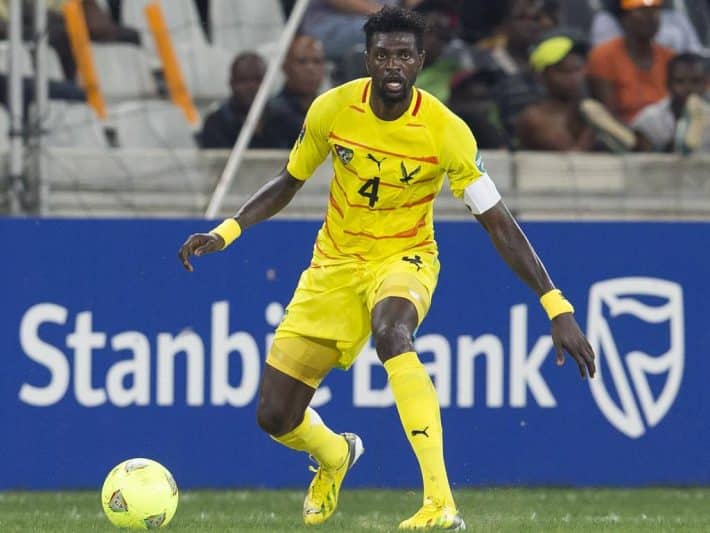 Sheyi Emmanuel Adebayor has once again spoken out on his international retirement, revealing that he will again wear the Eperviers du Togo jersey for one last time before the official announcement.
The former Arsenal and Manchester City star has not played with Togo's senior men's national team since 2019. Adebayor is now 38 and also without a club after leaving Club Olimpia in Uruguay in 2020.
The former Tottenham and Real Madrid striker is not yet retired and reaffirms that he will make an official announcement during a final summons to the Sparrowhawks. "I have not yet announced my international retirement. »reaffirmed the former Monaco striker, during a press conference organized Wednesday evening in Lomé in the Togolese capital, by his foundation (SEA Foundation).
"But I can assure you that I will still wear this yellow jersey (of the Togolese national team). I will wear it at least one last time at the Kégué stadium, and that day I will celebrate it before officially announcing my retirement. »revealed SEA during the evening held at one of his homes, where the African football icon unveiled a three-year agribusiness incubation project for the benefit of 1,050 young agricultural project leaders.