Meta announced today that it has begun to gradually expand default end-to-end encryption testing for Messenger. The messaging application therefore always aligns itself a little more with its competitor WhatsApp.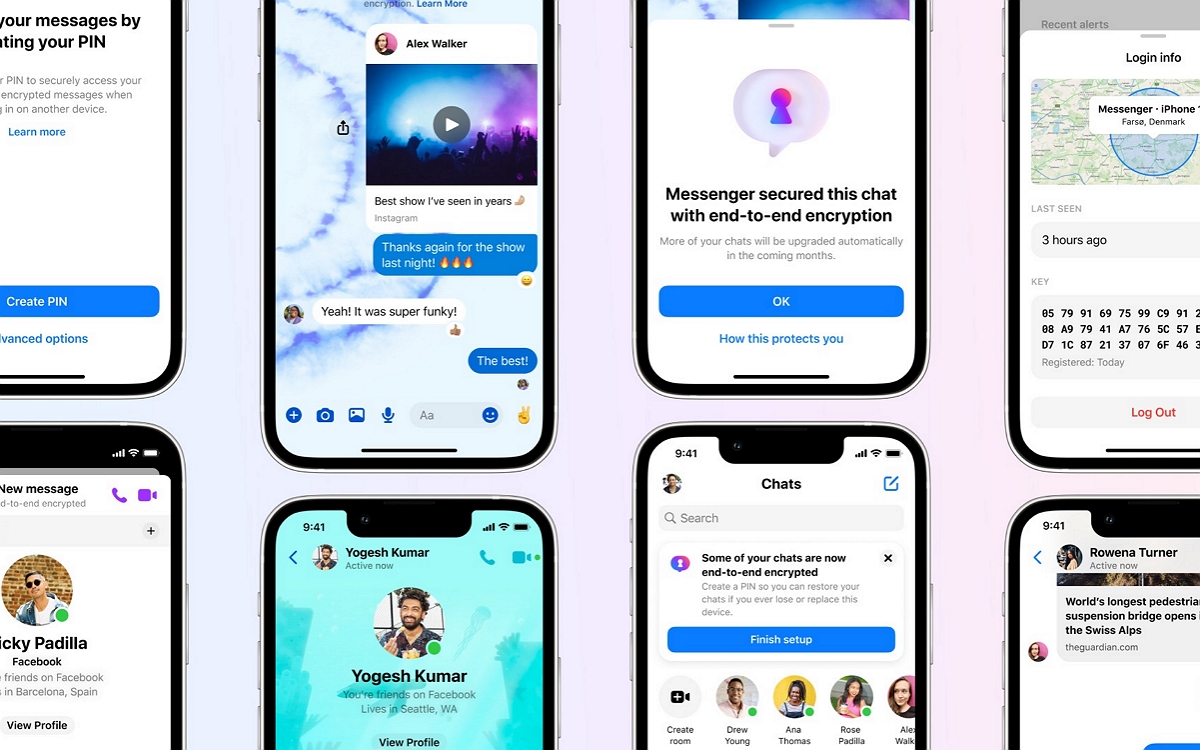 End-to-end encrypted conversations aren't a new feature in Messenger. Already 6 years ago, Facebook introduced "secret conversations"before finally launching in beta end-to-end encryption on audio and video calls, as well as for some users.
Now, Meta has revealed that it has begun to gradually expand default end-to-end encryption testing for Messenger. The feature should be available to more people over the next few months, which should significantly increase the security of your conversations.
Also Read – Facebook Messenger: beware of this fake assistant who wants to steal your personal data
End-to-end encrypted conversations get new features
The feature is now entitled to more functionality. Meta finally offers basics like chat themes, chat emojis, and reactions, as well as a number of other features. While chat themes, emojis, and reactions are standard features these days, they've been absent from the encrypted Messenger experience until now. There are also group profile pictures, link previews, and active status.
Note that chat bubbles are also making a comeback on Android. These make it easier to reach people from the home screen. The contacts you have a conversation with appear in a floating bubble on your home screen. You can tap the bubble and start sending messages immediately, or choose not to use them by going to Messenger's options.
Unfortunately, Meta does not say how many people will have access to end-to-end encryption, but the company says it will notify people in "individual threads" when their chat security is upgraded. Currently, the option to enable E2EE on Messenger is in each chat's settings, and it's not that easy to find. We imagine that all conversations will be end-to-end encrypted within a few months, as is already the case on WhatsApp and other competitors.