The energy saving mode of watchOS 9 will allow you to extend the autonomy of your watch. Nevertheless, it will cut some features, here are which ones.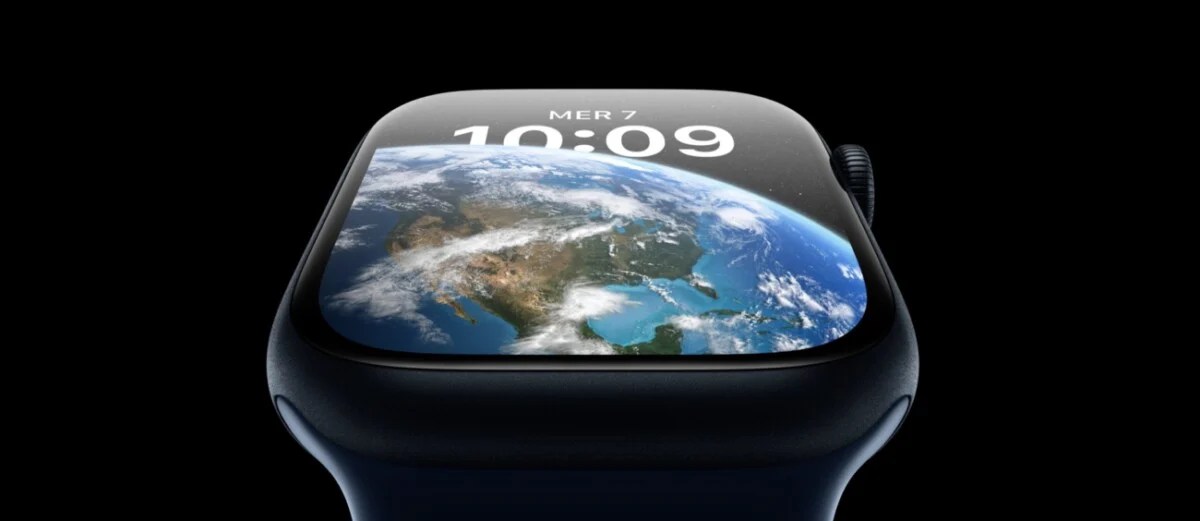 More than a week after the announcement of the new Apple watches, it is this Friday that the Apple Watch Series 8 and Apple Watch SE (2022). To set the stage, Apple has already rolled out its update to the latest version of its smartwatch operating system, watch OS 9Start of the week.
One of the main novelties of this update is the arrival of a new energy saving mode. According to the statements of the manufacturer – which we will verify in our tests – this new mode is supposed to allowextend the autonomy of the Apple Watch Series 8 from 18 to 36 hours — even if the Numerama test evokes only 2 to 3 additional hours. The announced gain would be even more impressive on theApple Watch Ultraavailable September 23, with battery life increasing from 36 to 60 hours.
Discontinued functions
During the keynote, Apple gave just a few examples of how its new power saving mode works. However, the firm reveals much more on a support page posted on its site. It describes in particular the functions that will be interrupted during the activation of this mode:
No screen always on;
No arrhythmia notifications;
No high or low heart rate notification;
No background heart rate measurements;
No background blood oxygen measurements;
No start exercise reminder.
In addition, if the user is not near his iPhone, and unlike normal mode, energy saving mode will prevent the Wi-Fi or 4G connection and therefore phone calls and notifications which are then no longer only available via Bluetooth.
Some more limited functions
Apple also reports that a few features are changed when activating this mode, in order to draw less on the battery:
Phone calls may take longer to initiate;
Background apps refresh less frequently;
Complications are updated less regularly;
Siri requests may take longer to process;
The fluidity of animations can be slowed down;
The exercise tracker will no longer be started automatically.
Regarding exercise tracking, however, Apple indicates that in the event of training started manually on the Apple Watch, the watch will indeed continue to record heart rate and rhythm measurements. It's also possible to automatically launch power-saving mode every time you exercise, simply by activating the option from the Apple Watch's Settings app and then going to Exercises.
How to Activate Apple Watch Power Saving Mode
In addition, Apple explains that the energy saving mode can be activated manually at any time, by going to the settings of the watch, then in Battery and by activating it. watchOS will then ask you if you want to keep it for the long term or only activate it for one, two or three days.
Finally, Power Saving Mode can also be automatically suggested when the Apple Watch battery is down to 10% battery.
---
To follow us, we invite you to download our Android and iOS app. You can read our articles, files, and watch our latest YouTube videos.