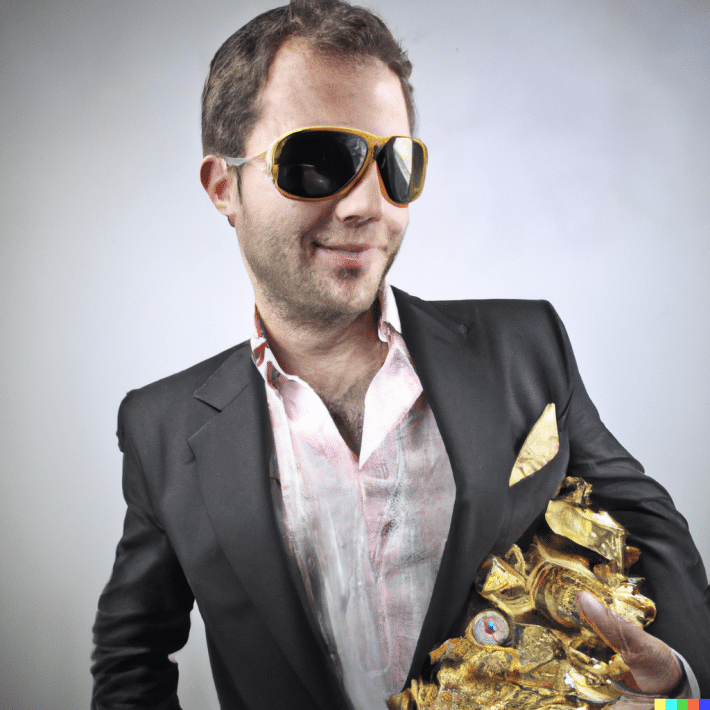 With technological development and the digitization of the economy, a new form of work has been added to this new reality: freelancing. Today, companies are looking for talent that offers unique expertise at a reasonable price. Faced with this trend, more and more job seekers are turning to freelacing to start a business and earn a living. But how do you become a freelancer and succeed in your career as an individual? What are the risks ? What are the main obstacles to overcome to get off to a good start? In this article, we will take stock of all the aspects related to freelance status and explain how it has many advantages for financial availability and freedom.
Article proposed by Bizme.fr
What costs should be taken into account?
Being a freelancer doesn't require any start-up capital, but there are costs to consider before getting started. Indeed, you will have to pay different types of taxes and insurance for your business, not to mention the income taxes that you must pay.
Start-up costs
The most important thing is to register your status with a regulator or local government – ​​this may be URSAFF (Union of Unemployment and Social Insurance Schemes). Once your freelance status has been validated, give yourself a period to take stock of your achievable goals and find a financial balance that suits all your activities.
Training costs
Although most freelancers prefer to work without a fixed salary, some choose to invest in professional training before starting. This option will not only allow you to acquire new skills and knowledge relevant to your field, but will also give you a competitive advantage in the market. You thus significantly increase the level of product/service that you offer to customers.
Communication costs
Although it is the rapid implementation of digital tools that greatly facilitates remote work, you will have to create an additional budget to communicate with your customers and business partners. Visual communications software such as Skype or Zoom are essential to the smooth running of daily business.
What are the possible statuses?
Depending on the laws in force, each country will offer freelancers various options to carry out their activities. Therefore, it is a good idea to carefully consider which status would be best for your situation.
Auto-entrepreneur status
Auto-entrepreneurs benefit from certain tax exemptions and have, unlike the conventional social status "independent worker" (TrInd), a "lighter" tariff profile which allows flexible management of social charges related to the activities of a freelancer.
Micro-entrepreneur status
Micro-entrepreneurs generally have recourse to this status, because it makes it possible to lighten the administrative and financial burdens linked to the management of a sole proprietorship. The social contributions due by a micro-entrepreneur are calculated on the total amount of revenue collected during the previous month or quarter.
Company status
Depending on the size and objectives of your business, some people start by creating a company (like SAS or SARL). This option of course involves a lot more work (and therefore time and money) than the other non-profit status options would.
What are the advantages and disadvantages ?
Advantages
Flexibility: Becoming a freelancer offers individuals a high level of flexibility para quaworker jagenfinition – if you need a bit more time off, you can take an extra week or month without having to get permission from your boss.
Choice of projects: As an individual, you can be more creative and choose only the projects that interest you the most, while improving your skills.
Remote work: Thanks to modern technological tools, you can do your work from anywhere – whether at home, on vacation or even across the globe!
Disadvantages
Competitive disadvantage: . As you face a significant number of other freelancers for each contract offered, obtaining a mandate can be very difficult.
Financial allowances and insurance: . The scheme that accompanies the auto-entrepreneur status is generally much less advantageous than that enjoyed by conventional employees (health insurance, unemployment, etc.). If your business isn't working, you have little recourse for compensation.
Bad habits: . "Freelance sickness" is about more than a lack of motivation and poor time management – ​​it can include social isolation and difficulty making the changes needed to improve your business.
What are the tools to use?
Management Tools
Management tools include things like tracking payments, sending emails for leads, processing invoices, and many other day-to-day administrative tasks. Investing in reliable software solutions like Trello or QuickBooks is essential if you want to optimize your workflow and have better control of your business.
Communication tools
When it comes to communicating with your customers, partners or employees, modern technology represents a very effective and economical means. Services such as Skype or Zoom allow remote entrepreneurs and professionals to easily maintain communication remotely without delays or additional costs.
Marketing tools
If you don't want to go through a repeat client, always make sure your freelancing business is visible on search engines – which usually requires some investment in SEO (search engine optimization), PPC (paid advertising ) and social networks.
Define an action plan
Once the status has been chosen, it is important to have a clear and detailed plan of the objectives to be achieved, in terms of duration and expected gains. Stay focused on the clear vision you are aiming for its use of resources – both financial and human – will often be limited to the bare minimum required to get started.
Create a good professional image
Freelance consultants need a solid strategy to ensure their visibility in order to attract more potential clients.
We can say that becoming a freelancer is an excellent opportunity for those who wish to make a place for themselves in a booming market. However, before getting started, it is important to be aware of the costs and the steps to take in order to start your career in the best possible conditions. Between the different legal statuses available, the search for clients and compliance with tax and social obligations, a good level of preparation is essential for this entrepreneurial adventure. After taking these aspects into account and integrating them into your project, it's up to you to persevere to succeed in your retraining as a freelancer!