HyperX announces Naruto-themed limited editions!
The brand HyperX has just unveiled a new limited edition for its peripherals. It should please manga fans since it is on the theme of the famous naruto Uzumaki.
Discover two Naruto-themed series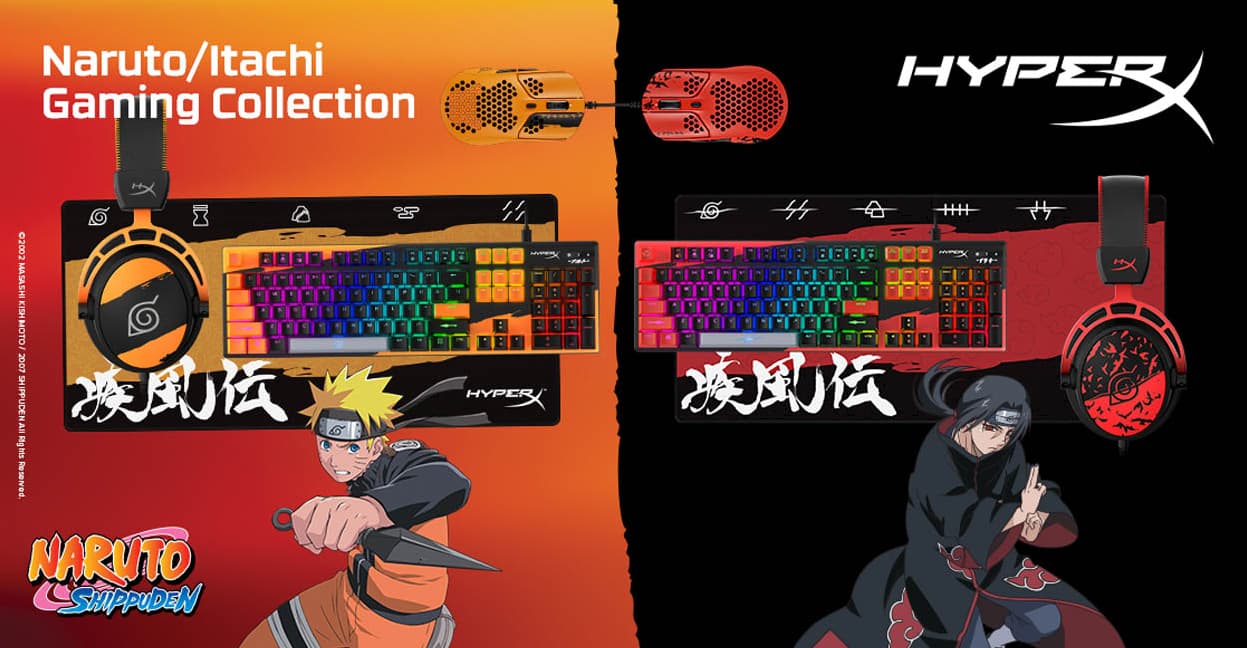 HyperX just unveiled two collections themed around the hit manga naruto. A first set in the colors of our hero favorites is available. In particular, there is a keyboard (HyperX Alloy Origins) in yellow and black tones, a mouse (HyperX Pulsefire Haste) yellow/orange, headphones (HyperX Cloud Alpha) in the same colors as well as a large format mouse pad (HyperX Pulsefire Mat XL) black and yellow. On the latter, we will find the emblems of each village in the universe.
Besides that, we have the right to a second setthis time in the colors of Itachi Uchiha, the older brother of Naruto's rival. A very important and beloved character from the manga. Overall here, we will be on red and black colors. As a reminder, these are the colors of his organization, the Akatsuki. Also, here the mouse pad HyperX Pulsefire Mat also includes the emblems of the villages but crossed out this time.
When and at what price?
All of these will be available for purchase tomorrow on the site from HyperX only. The keyboard is planned at $119.99, the headset at $109.99, the mouse at $59.99 and finally the mat at $39.99.
Discover them in video in the trailer below :