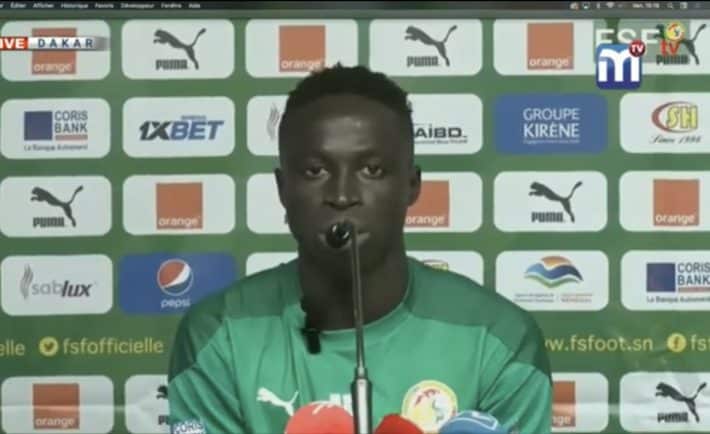 In a pre-match press conference (Bolivia – Senegal) this Friday, the Senegalese international Krépin Diatta spoke about his return to the selection after so many absences due to his injury and on other aspects.
After almost a year of absence, the Senegalese winger from AS Monaco says he is happy to return to the den of the Teranga Lions.
"As you know, it's been a while since I've been on the team due to injury. Today, it's a special feeling to come back to the selection, it's nice. The most important thing is the present, the fact that I am back, the injury is forgotten and I am very happy, even if it was not easy not to be able to come to the selection when we are used to it. . That's the job of a footballer."he confided in remarks reported by wiwsport.
Next, the 23-year-old spoke about his preferred position. "I don't have a preference because I've been playing as a playmaker or a winger since I was little. In the U17 National Team, I played as a winger. In the U20 National Team, Joseph Koto made me play number 10. All that, I learned. I have no problem playing as a number 10 or a winger. In Monaco, my coach tells me that I have the qualities to play behind the striker or on one side, so I don't have a preference. I remain at the coach's disposal and I will play where he wants me".
And finally, the former member of FC Bruges made a case of his role as leader within the Senegalese football team. " It is important. When I arrived in this team in 2019, I found elders, people who welcomed me and who facilitated my integration. Now I try to do the same because you always have to give credit where credit is due. I was in the same conditions as when I arrived. Whether it's with Bamba (Dieng), Pape Matar (Sarr) or Nicolas Jackson, who has just arrived, I speak with everyone. Just like Ismail Jakobs whose we play in the same club. Him, I'm very happy he's here. I hope he will bring us a lot of things"Diatta said.