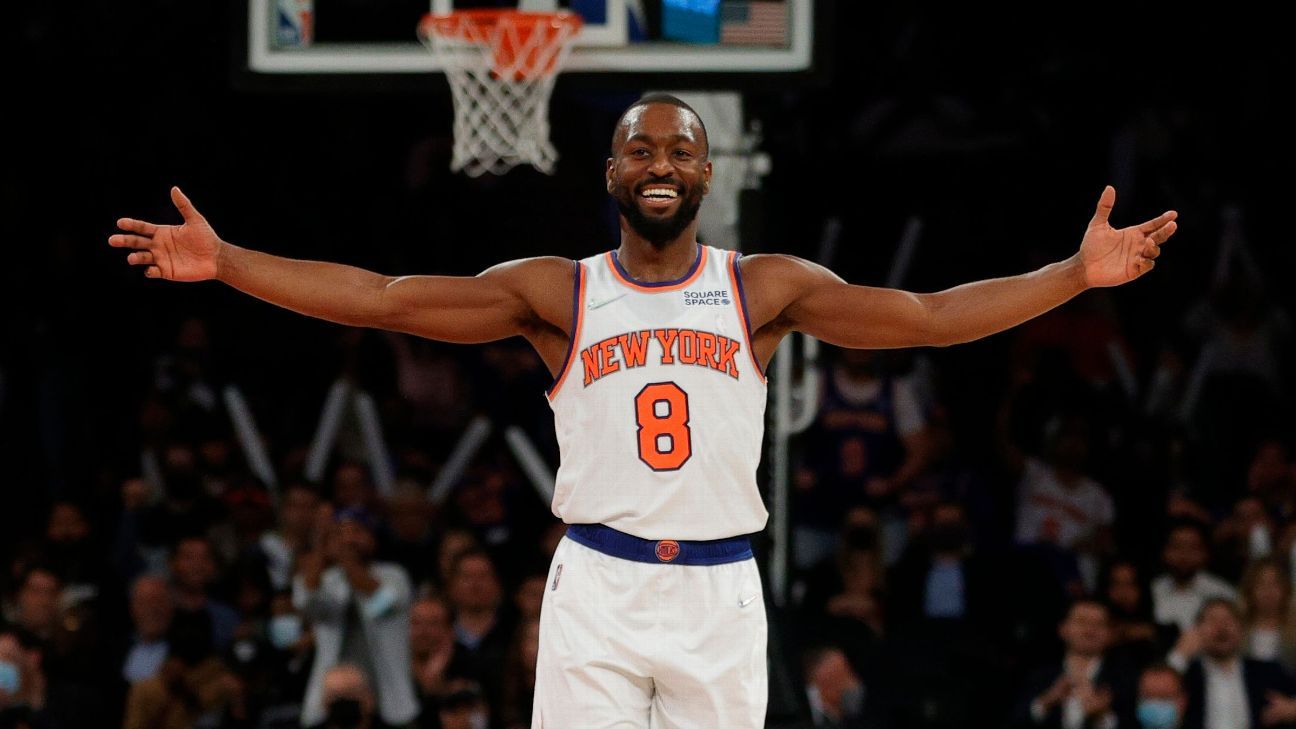 A sad fate that of Kemba Walker, passed in the space of three years from "franchise player" with Charlotte to "free agent" unsolicited. After being dismissed from the Knicks last February and then sent to Detroit this summer to finally be cutthe veteran leader therefore finds himself without a team for the first time in his career.
The phone call from an interested franchise ultimately never came, as if his physical glitches had simply blacklisted him from the NBA. Passing through the "Woj Pod", he confided to taking his pain in patience and taking advantage of it to try to rebuild his concrete health.
"I stay seated, I try to be patient, giving myself a chance to continue to heal my knee, strengthen my legs and strengthen my body", he said. "I'm just going to wait, be patient. I think my time will come. Really. And when she comes, I'm going to do my best to be as ready as possible."
The Knicks, a fairy tale that turned into a nightmare
Kemba Walker does not regret his choice to have left Charlotte to evolve in Boston and finally defend the colors of a candidate for the title, then to join New York, the city from which he is native, him the native of the Bronx.
"At first it was like a fairy tale. It was. It was something I was really looking forward to. Any kid would dream of playing for their hometown team, and I dreamed about it for a very long time."he added. "When the opportunity presented itself, I was super excited. But unfortunately it didn't work for me. Individually, I didn't really fit the system and what those guys were trying to do there. It just wasn't for me."
The misadventure he is currently experiencing brings him back to his beginnings, when he had struggled to find an AAU program in New York when he was still a young player among many others.
"In fact, this situation takes me back to my roots and what I have to do to get what I want. But it's a different situation for me, not being on an NBA team. I'm just trying to do my best to adapt to it and keep working" concluded the 32-year-old four-time All-Star.