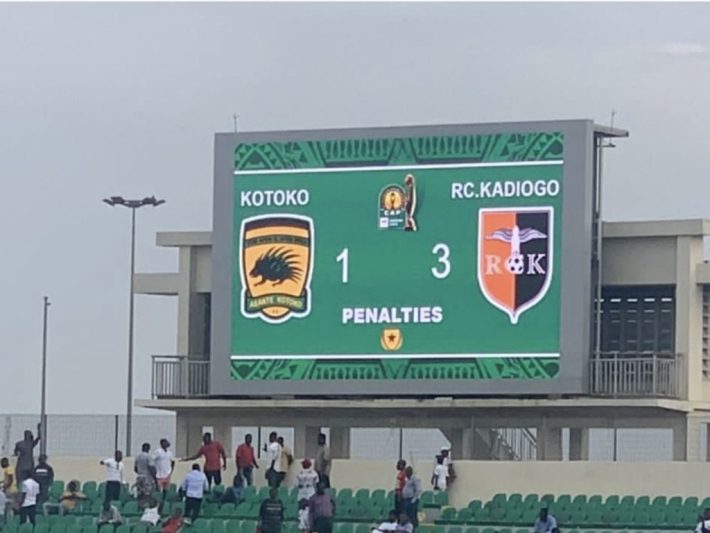 Asante Kotoko is eliminated from the CAF Champions League after losing to RC Kadiogo of Burkina Faso on penalties 1-3.
Asante Kotoko was eliminated from the preliminary stages of the CAF Champions League after losing 3-1 on penalties against RC Kadiogo. The double winners of the CAF Champions League were knocked out of the competition on September 18 at Baba Yara Sports Stadium in Kumasi by RC Kadiogo.
The Burkina Faso team's goal in the first half was decisive for RC Kadiogo who won the match on penalties after an aggregate score of (1-1) in this round trip match. Asante Kotoko was surprised despite the efforts of his goalkeeper Danlad Ibrahim.
Yussuf Mubarik scored his first goal but Solomon Sarfo Taylor, Osei Bonsu, and Enoch Morrison missed their respective shots, ending the Ghanaian team's campaign in the CAF Champions League.
RC Kadiogo is qualified for the next stage.