FOOTBALL – After having fought well, the TFC finally lost to Rennes on the occasion of the fifteenth day of Ligue 1. The Violets however had possession…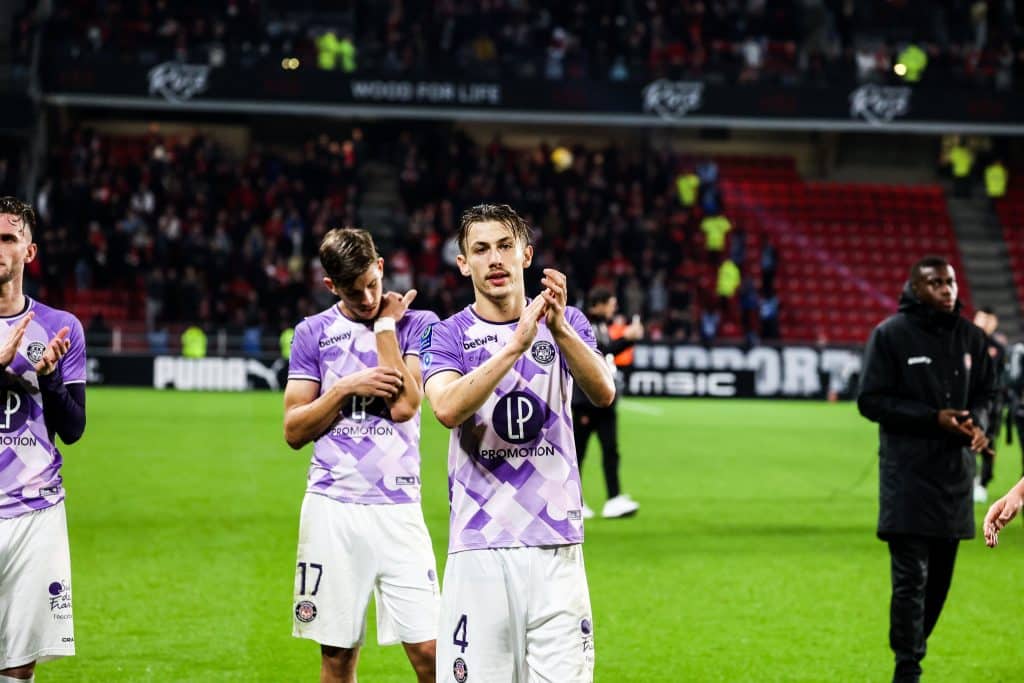 We will have to miss the World Cup and wait for the end of the truce to hope to see the Violets return to victory. The TFC lost to Rennes, 2 to 1, on the lawn of Roazhon Park as part of the fifteenth day of Ligue 1Saturday, November 12.
Reasons to believe
The Violets, however, had reason to believe it. After all, they had possession, 53%, and chances. Yet it was Stade Rennais who opened the scoring on a goal from Benjamin Bourigeaud in the 24th minute.
Voluntary and combative, the TFC managed to equalize with Rennes in the second period. Dutchman Thijs Dallinga, who had not scored since the end of the summer, found his way back to the nets by scoring a goal in the 54th. This is the 22-year-old striker's third goal since arriving on the island of Ramier.
Rennes quickly regains the advantage over TFC
But the Bretons did not tremble for long. They regained the lead just three minutes later. Marti Terrier attempts a strike. But she is rejected by Maxime Dupé. Well placed, Arnaud Kalimuendo is on the path of the ball and just has to finish in the empty goal.
The score won't change after that. Stade Rennais, third in the league 1 championship, wins and makes an eleventh match without defeat. On his side, Toulouse Football Club is in danger of losing its twelfth place.
Maxime Dupé "disgusted"
After the match, goalkeeper Maxime Dupé appeared disappointed with the lack of reaction after the second goal. "We have no right to give up like this. I think we defend very badly. I am disgusted. (…) Offensively, we are not efficient enough, sharp enough. It's complicated to win games if we don't score a goal," he told Canal+.