Logitech G has just unveiled two new devices dedicated to Sim Racing: the Logitech G PRO Racing Wheel and the PRO Racing Pedals. Both are available today for €1,099 and €389 respectively.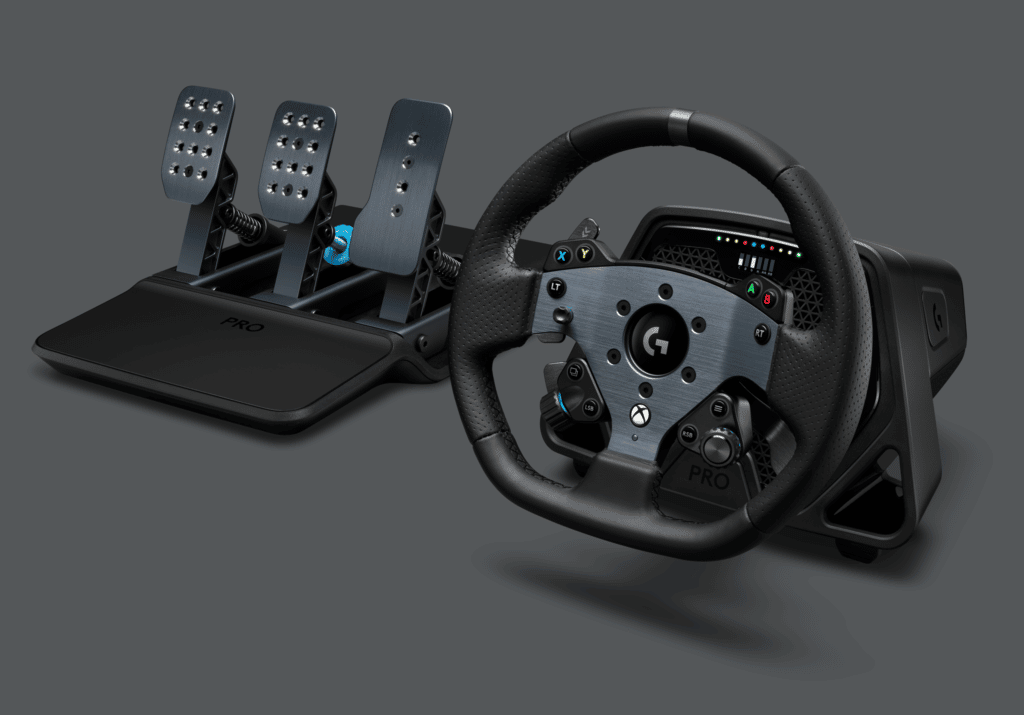 Logitech G just introduced the PRO Racing Wheel and them PRO Racing Pedals, designed with and for Sim Racing drivers. The new steering wheel incorporates Direct Drive and TRUE FORCE technologies to offer more realism and sensations.
" Logitech's PRO Racing wheel makes the Sim Racing experience incredibly realistic. I am able to feel the track conditions and the way the car reacts during the race, which is a game changer. When I use this wheel at home, I feel like I'm on the track said Lando Norris, F1 driver for McLaren, in a statement.
Torque, haptic feedback and low latency
Logitech G announces that the PRO Racing Wheel's Direct Drive motor features of a torque of 11 newton meterswith very low latency. TRUE FORCE technology, exclusive to Logitech G, offers more realism to the whole. The brand evokes near-instantaneous feedback, whether it's road conditions or engine vibration ".
The steering wheel is equipped dual-clutch magnetic paddle shifters, a display with customizable settings and a quick-release attachment. The pedals feature a realistic load cell brake that can be fully customized to suit racing setups and styles and pressure sensing.
To read : Logitech G Gaming: the portable console competing with the Nintendo Switch is revealed
The Logitech G PRO Racing Wheel is available in two versions, one compatible with PC consoles, PlayStation 5 and PlayStation 4, and the other compatible with PC consoles, Xbox Series X|S and Xbox One. Logitech G PRO racing pedals are compatible with PCs equipped with Windows 10/11 via a USB port, then on Xbox Series X|S, Xbox One, PlayStation 5 or PlayStation 4 when connected to the wheel.
The Logitech G PRO Racing Wheel and PRO Racing Pedals will be available from LogitechG.com and from vendors worldwide in September 2022 at an MSRP of respectively €1,099 and €389.