OnePlus has posted the first teaser of its future mechanical keyboard on its Twitter account. The official launch is set for February 7, 2023. Here is the first official information on this accessory which allows the brand to enter a new market: IT.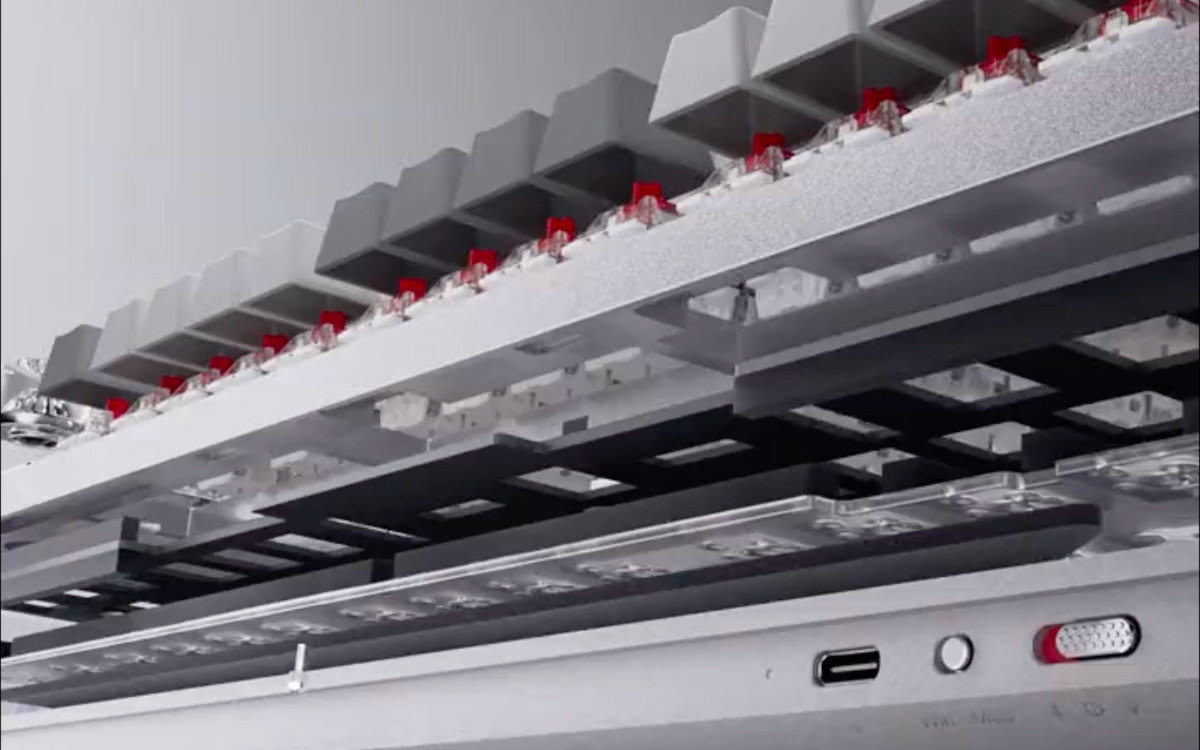 A month ago, we reported in our columns a leak that seemed surprising to us at the time: OnePlus is preparing the launch of a mechanical computer keyboard. A keyboard designed in partnership with one of the specialists of the genre, Keychron, and which some called fully customizable. Beyond the product itself, we made a remark: OnePlus was going to be interested in computing for the first time.
Also Read – OnePlus: this first photo of the brand's keyboard stings the eyes
A few days after the publication of this first leak, an Indian site revealed a visual that was not very pleasant to look at, let's admit it. The keyboard was blue, with some keys darker than others. We also noticed a surprising element in the upper right corner: a transparent wheel. Would that be enough to stand out against the big names in computer accessories such as Razer, Logitech Steelseries, Roccat or Corsair ?
OnePlus' first keyboard is finally unveiled with a teaser
Today, OnePlus posted on its Twitter account a first teaser with real official images. You can find this document below. And we already have a first remark: the stolen photo released in December was fortunately not in the right color. The finished product will use the color code of the brand : gray, white and a few hints of red, especially on the "enter" key. We find, however, the transparent selection wheel.
Our first mechanical keyboard, coming February 7

— OnePlus France (@oneplus_fr) January 23, 2023
We can also see some interesting elements on the back edge. One mode selector (Bluetooth or wired). One operating system selector (Windows or Mac). And one USB Type-C port, certainly for charging and connecting. Also, it will normally be a standard 112-key keyboard, with a numeric keypad. We are obviously curious to know what this rotary selector is used for. And we can't wait to find out what the specific strengths of this keyboard are, including the long-awaited customization. OnePlus gives us an appointment on February 7, 2023 for the knowledge.