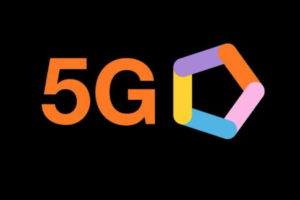 Orange's 5G arrives in Botswana. Orange Botswana then becomes the first subsidiary of the incumbent operator in Africa to launch a commercial 5G network. 30% of the population is already eligible.
While Orange continues to expand its 5G network in France, the incumbent operator is also tackling 5G in its other foreign markets. And this Friday, November 11, Orange announced that its subsidiary Orange Botswana is launching its commercial 5G network in the cities of Francistown and Gaborone.
This new fifth-generation network, which currently covers 30% of the Botswanan population, is Orange's first in Africa. The launch of this network follows the inauguration of the Orange Digital Center Botswana "which will help bridge the digital divide and prepare young Batswana for the job market in a thriving digital ecosystem"indicates the operator in his communicated.
Promote innovation and digital inclusion
The launch of Orange's 5G in Botswana will help strengthen innovation and digital inclusion at the national level. As a reminder, 5G enables many new applications thanks to its very high speed and low latency, including telemedicine, connected vehicles, connected cities, smart homes, as well as learning in virtual reality and augmented reality. .
The incumbent operator is emphasizing health with this new 5G network. Indeed, Orange Botswana has partnered with MRI Botswana "to create a 'connected ambulance' project that will allow doctors to guide paramedics through first aid procedures as the ambulance makes its way to the hospital"says Orange.
The Orange subsidiary also hopes to collaborate with the government and businesses of Botswana to provide more services to the inhabitants of the country.
5G more widespread in Africa by 2023
Orange specifies that its 5G network will be available in other towns in Botswana in early 2023. But Orange Africa and Middle East will continue its strategy of bringing the latest technologies to all countries in Africa and the Middle East where the Group is present.
The incumbent indicates that " the other telecommunications regulatory authorities in Africa have still not officially launched the process of awarding 5G licenses". But many countries, including Côte d'Ivoire, "showed a clear desire to make 5G spectrum available in 2023".
"At the same time, Orange is working with several regulatory bodies to develop a roadmap for the deployment of 5G, while testing the technology and developing use cases that correspond to the needs of local populations"adds the operator.