As we explained to you in the introduction, the Rockrider range has a new Explore family which, unlike the Race category, is aimed at more occasional XC/hiking riders looking for a comfortable and reliable bike. . If we knew until now the Expl 500, 520 and 540 (formerly ST-500, 520 and 540), Rockrider today presents the Expl 700.
In recent years, bikepacking has become particularly popular and attracts more and more practitioners. Rockrider intends to want to offer a gateway to this practice to an even wider audience. The French brand has thus imagined a mountain bike focused on comfort and safety (even with a loaded bike) for long-distance outings, such as touring or bikepacking.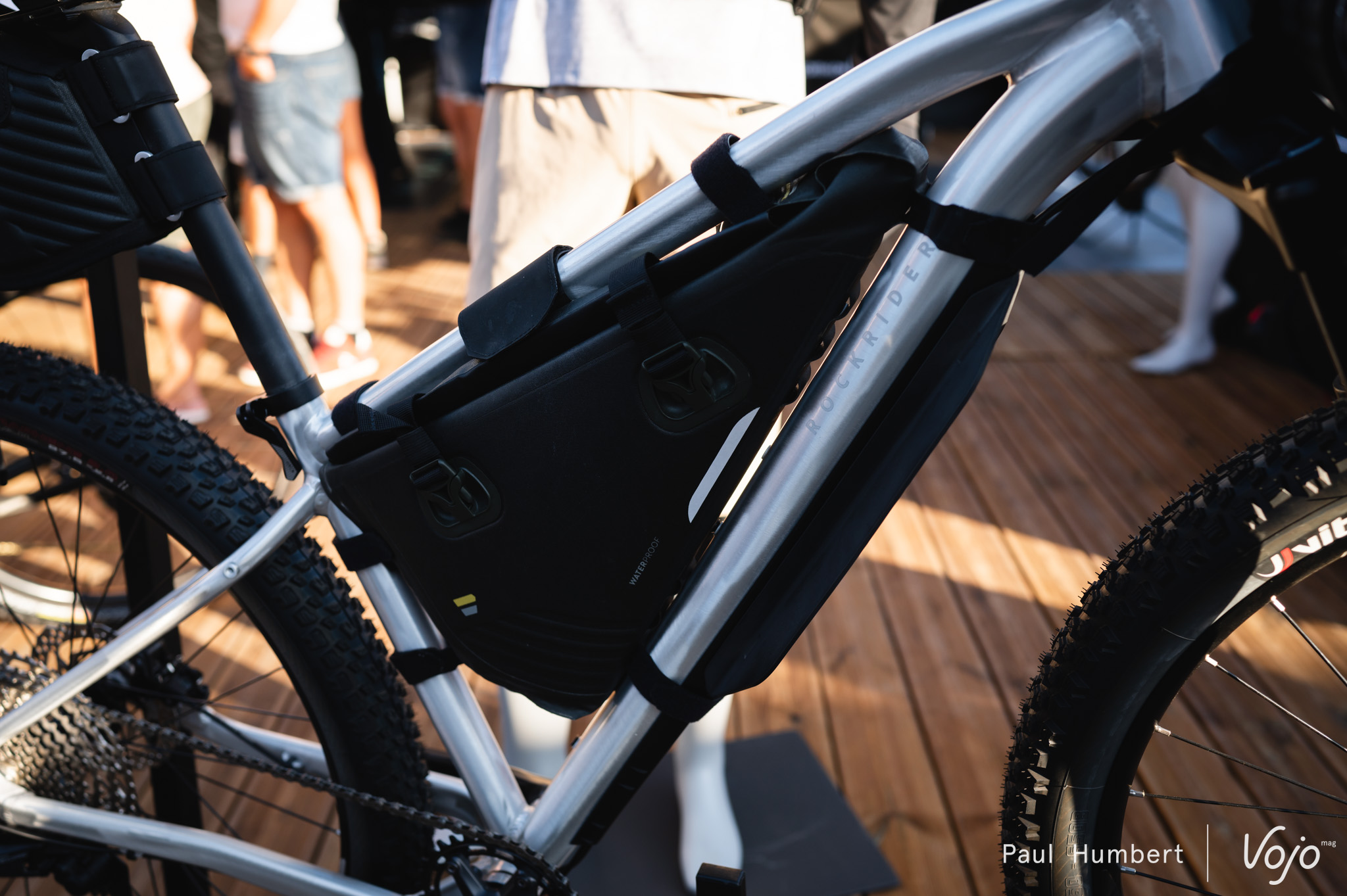 Rockrider has implemented several solutions to maximize the general comfort of this model. The main point on which it bet is a running gear in 27.5″+ (2.6″ tires). We also notice "ergonomic" handles, with flat palm rests. Like the Race 720, there is a handlebar with a larger backsweep (12°).
Among the details that deserve a look, there is still a passage of sheaths "camouflaged" under the bottom of the diagonal tube and a mudguard directly integrated into this same diagonal tube. In addition, the brand has opted for an almost raw finish, simply covering the aluminum with a layer of varnish. It's pretty and above all, it lets the scratches show through less easily that inevitably end up leaving the regular use of saddlebags.
The geometry has been designed to provide an upright and comfortable position. The main dimensions of the Rockrider Expl 700 are a 68° head angle, a 73° seat tube angle and a reach of 425.5 mm in size M.