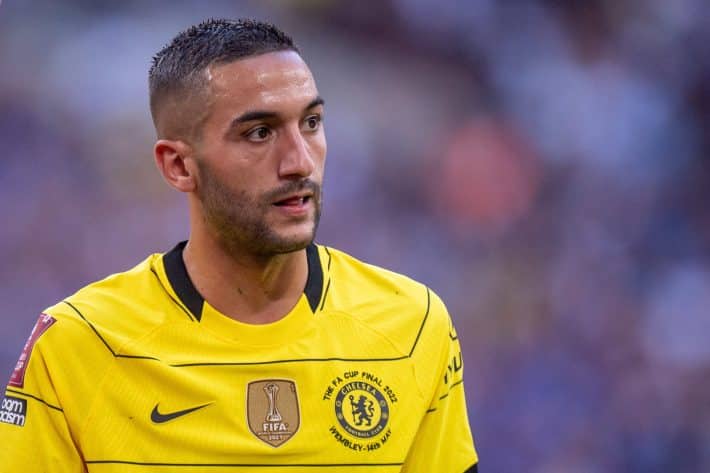 After the brilliant performances of Hakim Ziyech at the 2022 World Cup and with Chelsea in his last weeks, AS Roma would consider a transfer of the Moroccan international.
Ziyech and Morocco finished fourth in the World Cup won by Argentina at the end of last year. During the tournament in Qatar, the Chelsea midfielder scored a goal and provided an assist.
On his return to the Blues, the Moroccan international performed better under Graham Potter. The attacking midfielder has played a bit more in recent games at Chelsea. But this is due to the injuries of his competitors.
The 29-year-old Moroccan has only one assist in ten appearances. However, his profile is of interest to Roma's Portuguese coach José Mourinho. According to Tuttosport, Ziyech's name is at the top of the Giallorossi's next signings.
A loan to the Olimpico would do Roma and the player good. The star is also coveted by Milan, Barcelona and Ajax. Arriving in 2020 from Amsterdam, Ziyech is tied to Stamford Bridge until 2025.