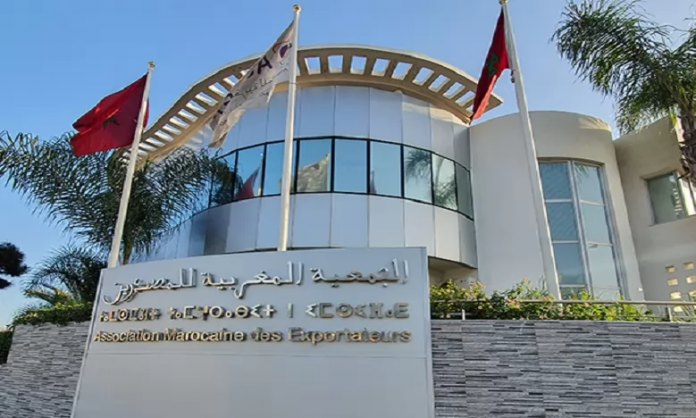 "Doing Business with Nigeria" is the title of the first opening webinar of the edition "Road-Show WEBINAIRES EXPORT: DOING BUSINESS 2023" organized by the Moroccan Association of Exporters (ASMEX), on Tuesday, January 17, 2023. This virtual meeting follows the development of trade and bilateral relations between the two countries. This conference was chaired by Ms. Saloua Karkri, President of the ASMEX Africa Commission and moderated by Mr. Brahim Allali, expert in corporate internalization strategy.
In her opening remarks, addressed to more than 135 companies present at this virtual meeting, Ms. Saloua Karkri, noted that: "Nigeria is one of the largest economic markets in Africa with which Morocco has committed to several major projects, in particular the major "GAZODUC" project. The primary objective is to seize existing investment opportunities and make the most of them, in particular through the African Free Trade Area (ZLECAF) which aims to strengthen trade between the countries of the continent in general, and exchanges between Morocco and Nigeria in particular". It should be noted that out of the 3 billion dollars raised for African startups, the largest share goes to Nigerien startups, hence the interest in boosting trade between Rabat and Abuja.
In this sense, Mr. Brahim Allali reported on the major joint projects between the two countries: "The visit of King Mohammed VI to Nigeria in 2016 and the visit of His Excellency Muhammadu Buhari to Morocco in 2018 marked a historic moment in the history of relations between the two countries. Among the major projects linking the two nations, we will cite the gas pipeline megaproject (5,600 km), approved seven years earlier during the royal visit, and which will also have a great impact on bilateral relations between the two countries, thanks to the zone of free trade (Zlecaf) which will facilitate the free movement of goods and services, and will strengthen the exchange of expertise. Mr. Allali pointed out that the Nigerian market is full of important sectors with high export potential, which have not been exploited, such as that of the mechanical and metallurgical industry (IMM), Electronics/Electrical, Chemicals-Parachemicals in more of the Agribusiness and Fisheries market which presents countless opportunities for Moroccan investors and exporters.
Note that Nigeria's main trading partners in 2022 are: the European Union; India; Canada ; United States ; and Indonesia with trade mainly concentrated on export and composed of 89% of mineral fuels; 3% maritime or river navigation, 2% fertilizer; 1.30% cocoa and its preparations; 4% other products.
Trade between Morocco and Nigeria nevertheless remains insufficient and does not at all reflect the impact of the two countries on the continent, but the potential for development is considerable and both parties are determined to develop it in the years to come. It should be noted that imports and exports between the two countries have increased over the period 2019-2022: Morocco has become Nigeria's 38th supplier in 2022 against a position of 43th in 2019 while Nigeria went from 65th to 56th supplier to Morocco.
Nigeria's assets as a land of investment begin with its strong population growth estimated at more than 225 million inhabitants in 2022 with a population growth rate of 2.53% (the country the country populated by Africa). This country is also the 1st power in Africa in terms of GDP (440.8 billion dollars in 2021), with a significant hydrocarbon resource. 1st African producer and 5th world oil producer. 11th proven oil reserve in the world. 9th proven GAS reserves. 5th world producer of Cocoa, with large mining potential (Reserve of gold, baryta, tin, zinc, iron ore, coal, limestone, niobium, lead and others…. Rapid development of financial technology and the film industry (Nollywood) and high growth potential.
Moreover, for the most promising sectors, Mr. Allali particularly cited agriculture and agro-food with the production of mechanized crops such as rice, corn, sugar cane… He also cited oil (production, but above all refining and by-products), construction, civil engineering, construction, carpentry, interior decoration and maintenance, communication and e-commerce (mobile telephony, IT products and equipment, e-distribution, etc.) and finally, energy through the production and distribution of electricity.