It is the club of shooting and leisure oaks in El Arjat (suburb of Salé) which hosts the World Cup of sports shooting (skeet), organized for the first time in Morocco. Started on Thursday, January 12, this sporting event under the aegis of the International Shooting Sports Federation (ISSF) is marked by the participation of more than 360 shooters from 45 countries. Africa, Europe, the Americas and Asia are represented in this competition.
It was Kimberly Rhode, among the women, who won the gold medal in skeet with 119 points (sports shooting aiming to reach two clay targets launched simultaneously) counting for the World Shooting Sport. The American champion took the best ahead of the Greek Emmanouela Katzouraki (118 pts), who took the silver, while the bronze was won by the Cypriot Konstantia Nikolaou (118 pts).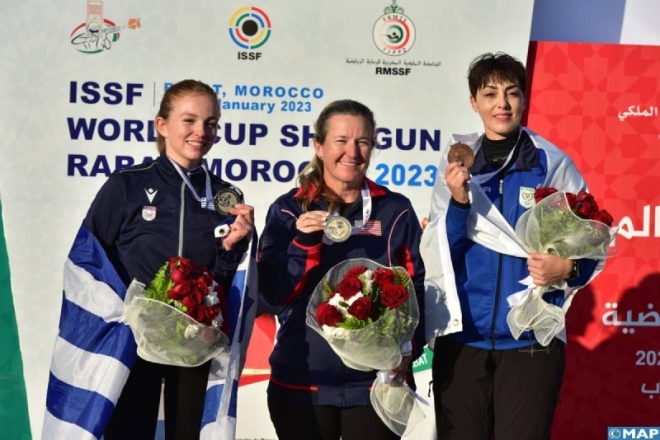 On the men's side, it was the Greek Nikolaos Mavrom who won the title of world champion, with a total of 124 points. He beat Egyptian Azmy Mehelba, silver medalist with 124 pts and Italian Valerio Palmucci, bronze medalist with 122 pts.
In a statement to the press, Mavrommatis said he was "very happy" for this victory, the first in his career in the sport shooting World Cup, noting that the competition is taking place in optimal conditions in terms of organization.
"I hope to come back and play here in Morocco," said the world champion.
For his part, the Egyptian Azmy Mehelba indicated that the shooters present at this World Cup have a high technical level, ensuring that the competition was there in the final.
"I finished qualifying in first place. I am delighted with the score that I was able to achieve (124 pts out of 125)", he welcomed, highlighting the quality of the organization.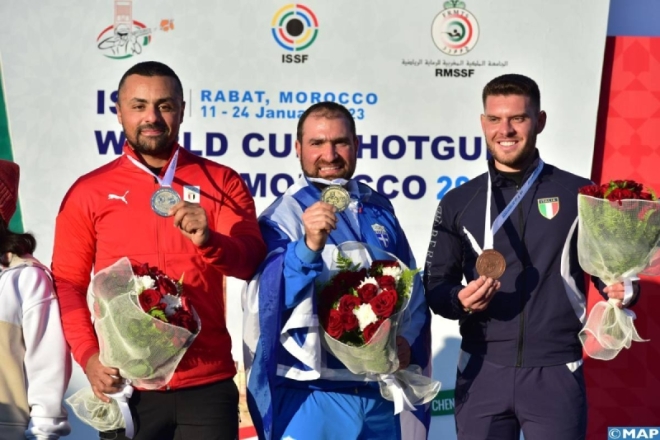 The results of this World Cup will count in the International Ranking since this competition is included in the international agenda of the ISSF.
Athletes engaged in this competition compete for the world title in the disciplines of Trap and Skeet, Ladies, Men, National Teams and Mixed Teams.
.