The 2023 MacBook Pros are faster than the 2021 generation, but there is an exception. The 512 GB SSD of the MacBook Pro 14″ M2 Pro (and probably the 512 GB of the 16″ M2 Pro as well) is not as fast as that of the 14″ M1 Pro. We measured with Blackmagic Disk Speed ​​Test a maximum write speed of 3.21 GB/s for the new 14″, against 4.3 GB/s for the previous one. In reading, the difference is less important: 2.98 GB/s for the new against 3.2 GB/s for the old one.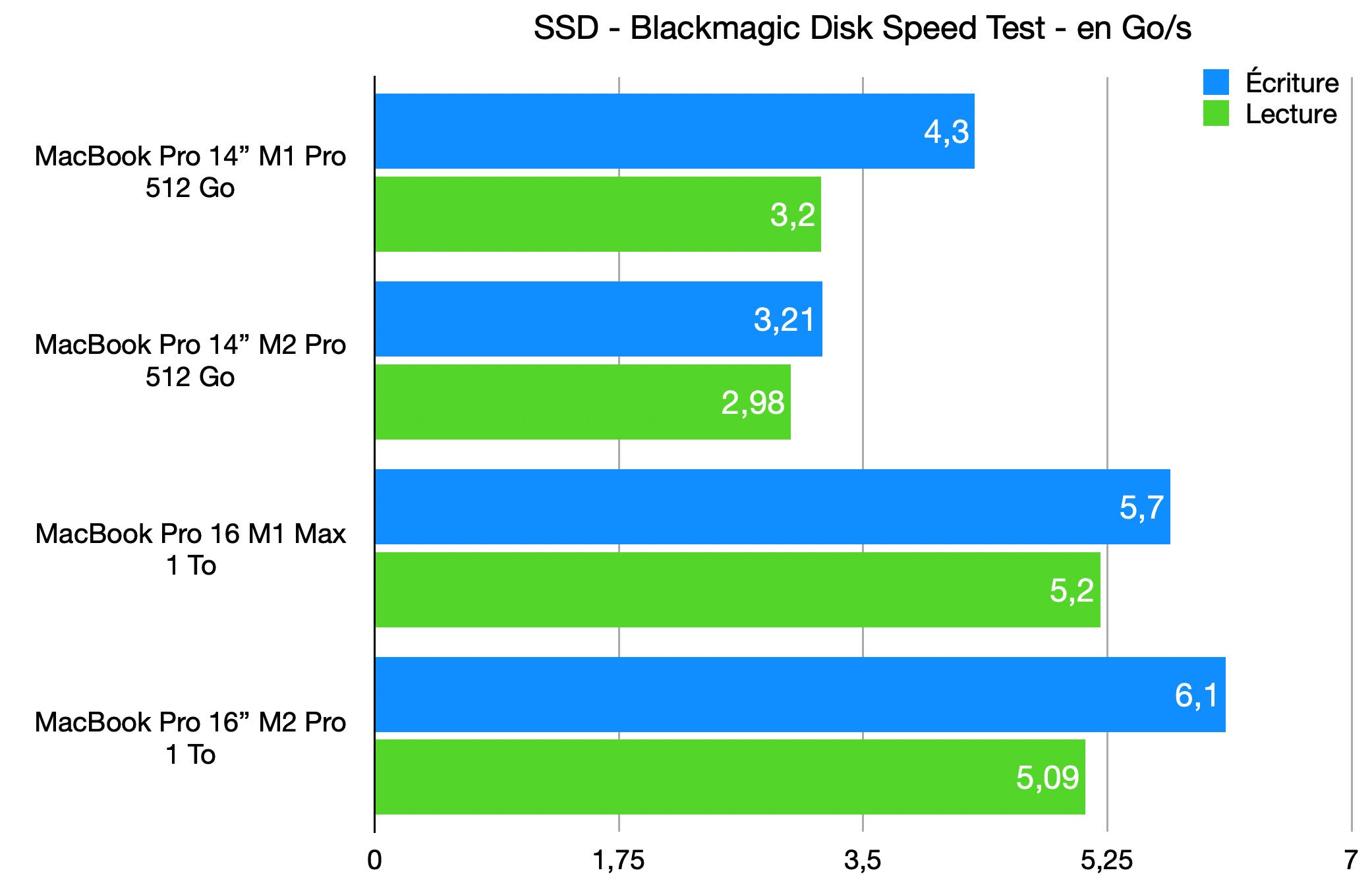 What explains this 25% regression in writing? The composition of the SSD. After opening MacBook Pros, 9to5Mac note that the 14″ M2 Pro has two NAND memory chips, compared to four for the 14″ M1 Pro. By reducing the number of chips, Apple saves some space (which is not actually used for anything else) and perhaps some money, but at the same time reduces the parallelization capabilities of the operations of Apple. writings and readings.
If the decrease in performance is always regrettable, especially on a professional machine, it should be noted that the 512 GB SSD of the new 14″ MacBook Pro remains of a good standard and that the 1 TB SSDs and more of the 2023 MacBook Pro are not slower than those of the 2021 generation.
.