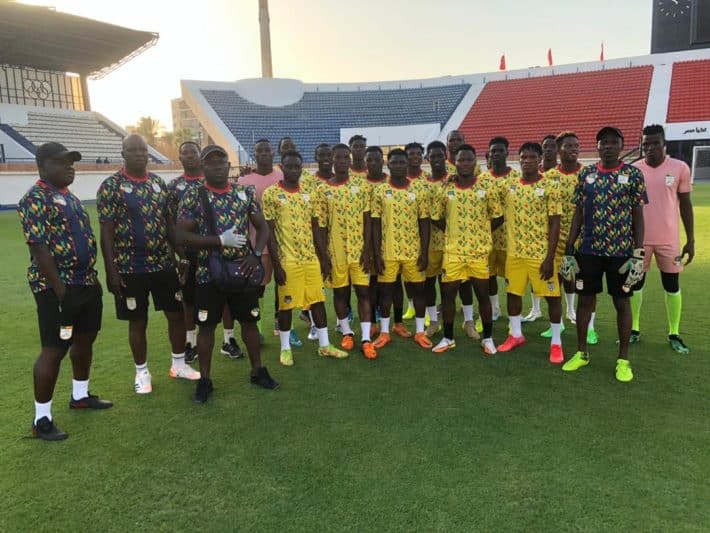 Bruno Goudjo Adoula and his men reconnoitered the Border Guard club stadium in Alexandria in Egypt on behalf of the double friendly confrontation against the Olympic selection of the pharaohs.
To this end, the Squirrels proceeded to their training session. The Beninese technician did not skimp on the means by galvanizing his troop with strong words of encouragement.
Slagging, possession of the ball, efficiency in front of goal, were the spectacular moments during this session. The first leg is played this Friday at 2 p.m. Benin and the return three days later.
As a reminder, Benin, exempted from the first round, is playing the double round-trip confrontation against Sudan in the second round of the CAN U23 qualifiers in Morocco.
Jules ETCHO