Editions Soleil will offer in November all the volumes of the perfect version of "The Legend of Zelda" in a very beautiful musical treasure chest !
This limited edition (official Nintendo product) will therefore include the five volumes of manga: The Legend of Zelda: The Minish Cap & Phantom Hourglass, Ocarina of Time , Oracle of Seasons and Oracle of Ages, Majora's Mask & A Link To The Past and Four Swords Adventuresall directed by Akira Himekawa.
These will be accompanied by an exclusive poster, and when you open the chest, it will play the iconic music of the game.
This exclusive product will be available in bookstores from November 9 at the price of 105€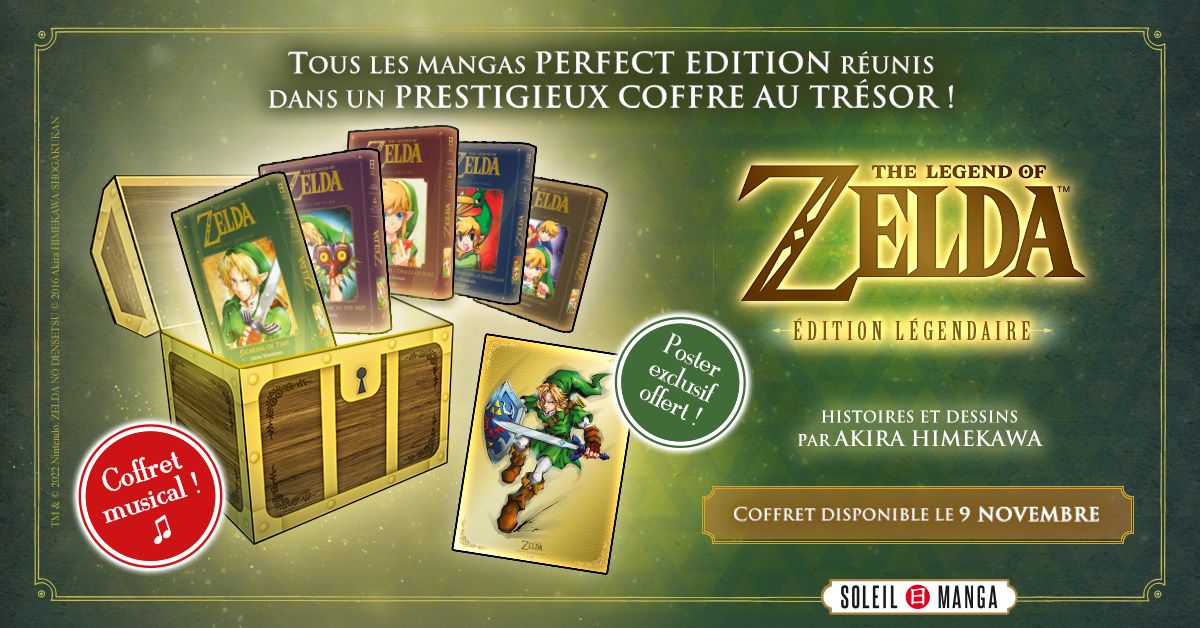 .