– Advertising –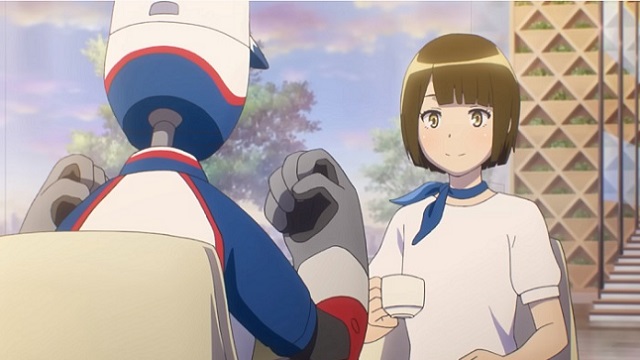 The past and the future aren't too far apart in the latest entry in "Move to the Future," a series of animated promotional videos created by Art Moving Company that put a sci-fi twist on what the services could be. moving in the future.
The final video, titled "Hikkoshi de Shiawase wo" ("Moving for Happiness"), features Arbot (CV: Akira Ishida) and Izumi (CV: Kana Hanazawa) taking a break from their duties in the company cafeteria and discussing the creative crisis the company's ace designer currently finds himself in without realizing that the designer is actually Izumi's future self.
– Advertising –
RELATED: Art Corporation Saves the Day in New 'Move to the Future' Animated PV
Overhearing their conversation, future Izumi recalls why she started designing mobile materials in the first place. Inspired by her memories, she's soon back to the drawing board designing items to make the moving process more convenient for customers.
Like the fifth entry released previously, the sixth entry in the "Move to the Future" series features direction by Takao Abo and animation production by Studio Bind. Previous entries in the series can be viewed on the official website "Go to the future" home page.
Source: MoCa
Copyright notice: Copyright © ART MOVING COMPANY All rights reserved.

—
Paul Chapman is the host of The greatest movie of all time! Podcast and GEM! Lively fun time.