With an increasing number of thefts and burglaries occurring in homes and businesses every day, more and more people are looking for highly advanced surveillance security systems to protect their home or business. There is a wide range of CCTV cameras available in the market. When making the final decision to invest in a CCTV system, who you hire to install your system is just as important as the system itself.
There are many things to consider before scheduling an appointment with an installation team. Such as proper camera coverage, outstanding video quality, long-term reliability, and easy-to-use software. Keeping in mind the problems that many homes and business owners face is due to inadequate information about surveillance security systems. We put our best people to work to gather useful information that can help clients get the most out of their investments. And we would like to share the same with you.
These 4 questions provide an easy way to distinguish the professionals from those who may be installing an unreliable system at your premises.
Do you use IP or analog cameras?
CCTV systems are available in the following three technologies:
The best of the 3 are IP (Internet Protocol) cameras which use digital compression and encoding to capture video at stunning resolutions. These home surveillance systems capture superior quality video at 4K UHD, to ensure every detail is crystal clear. Also, you get a wide range of features with these cameras. Such as 360 degree, thermal imaging and fisheye lenses. With a wide range of models and a price that fits your budget. They are available in wireless and wired types. Provides a wide selection of options for indoor, outdoor and covert surveillance.
Under the IP cameras, there are HD-TVI cameras. These cameras come with the same RG-6 wiring that is typically used in traditional CCTV systems. The resolution offered by these cameras is limited to 1080p Full HD. Unlike IP cameras, HD-TVI cameras offer a range of only 1600 feet from the DVR and are available at lower prices.
Are the images from the surveillance security systems clear?
There can be many incidents when you can use the footage from your surveillance security systems to obtain evidence that can be used in the courtroom. However, images may only be used if they provide useful details to police or prosecutors. Therefore, it is essential that you check with your installer that their cameras can provide clear images. Never assume that you won't need to use the images as evidence.
Common scenarios include:
Capture license plates day or night without losing detail due to direct sunlight or headlights.
Capture polychromatic images at night at full frame rates.
Isolate headshots from moving groups of people.
Do you offer warranty coverage?
As with other electronic devices available in the market, you can also get a manufacturers warranty when purchasing home security surveillance systems. However, to take advantage of the warranty, you have to refurbish and send your camera back to them, which can be a cumbersome process. This process can be dangerous for the safety of your premises until a replacement arrives.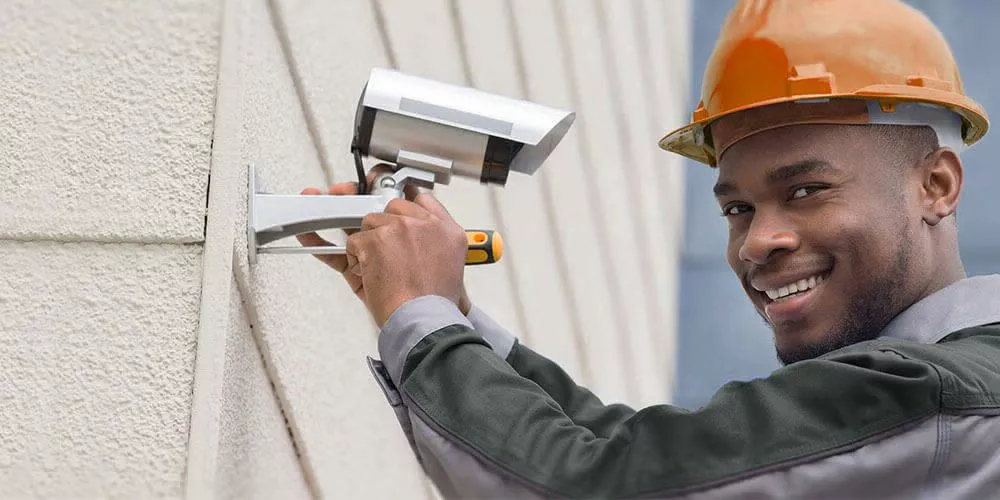 Are you experienced in computer networks?
Highly advanced surveillance security systems have more in common with a computer than traditional analog camera technology. These cameras require an electrical connection; they also need proper networking and setup for them to work properly. In the event of a power outage, the system captures video and transmits it to the DVR which is then saved to a storage device for later access. If remote viewing is available, these videos can be watched using a smartphone or computer anywhere you have an internet connection.
If your surveillance security system installer is an expert in computer networking, you could save a lot by not having to hire a separate technician to do the network part of the installation. Using technologically advanced security camera systems is a great choice to protect your premises from any unwanted incidents. If ever a mishap occurs, it can be captured clearly if any of the above mentioned devices are installed during the installation process.