Vietnam has been ranked among the top ten emerging markets for global data centers, according to a report by forecasting and market research firm Research and Markets.
>> Inauguration of the CMC Tân Thuân data center in Ho Chi Minh City
Responding to the ever-increasing demand for data applications and services in Vietnam, digital solutions ensure round-the-clock availability and keep consumers connected.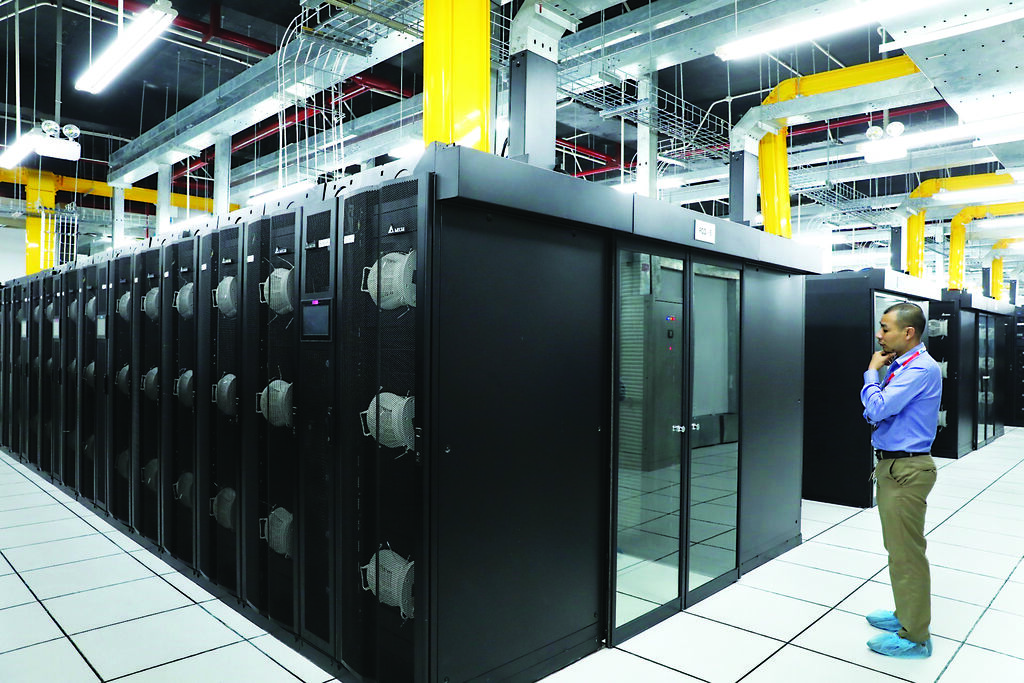 The Vietnamese data center market was worth USD 858 million in 2021.
Photo: VNA/CVN
NTT Global Data Centers Corporation (NTT GDC) and Quang Dung Technology Distribution Joint Stock Company (QD.TEK) recently announced a joint venture to develop and operate a new data center in Ho Chi Minh City. Based on this new partnership, NTT GDC and QD.TEK will establish NTT Global Data Centers HCMC1 Limited Liability Company (HCMC1). And the latter will build the new Ho Chi Minh City 1 Data Center, which will be located in the Saigon Hi-Tech Park.
''The southern megalopolis is a promising market with huge potential for growth. NTT already has a strong presence and heritage there, and the Ho Chi Minh City 1 data center, together with the partnership with QD.TEK will mark a new chapter for us, to better serve our customers'', said Yasuo Suzuki, CEO of NTT GDC.
"Partnering with NTT, the world's leading telecom operator and data center service provider, enables us to provide ICT services with the benefits of a world-class data center to Vietnamese customers, who are increasingly digital service requesters" said Ngô Truong Da, Chairman of QD.TEK.
As announced, the new data center is expected to be ready for operation in 2024 to provide various IT services to a wide range of customers, including the Vietnamese government, major financial institutions, telecommunications companies, IT companies and manufacturers in the world. Vietnam. This operation follows the trend in Vietnam in terms of investment in data centers.
According to Trân Minh Tuân, vice-director of the National Institute of Information and Communication Strategy, the country has 27 data centers from 11 providers.
Data protection, a global concern
Research and Markets said Vietnam has impressive growth, service delivery capacity of international standards, and a large number of organizations and enterprises.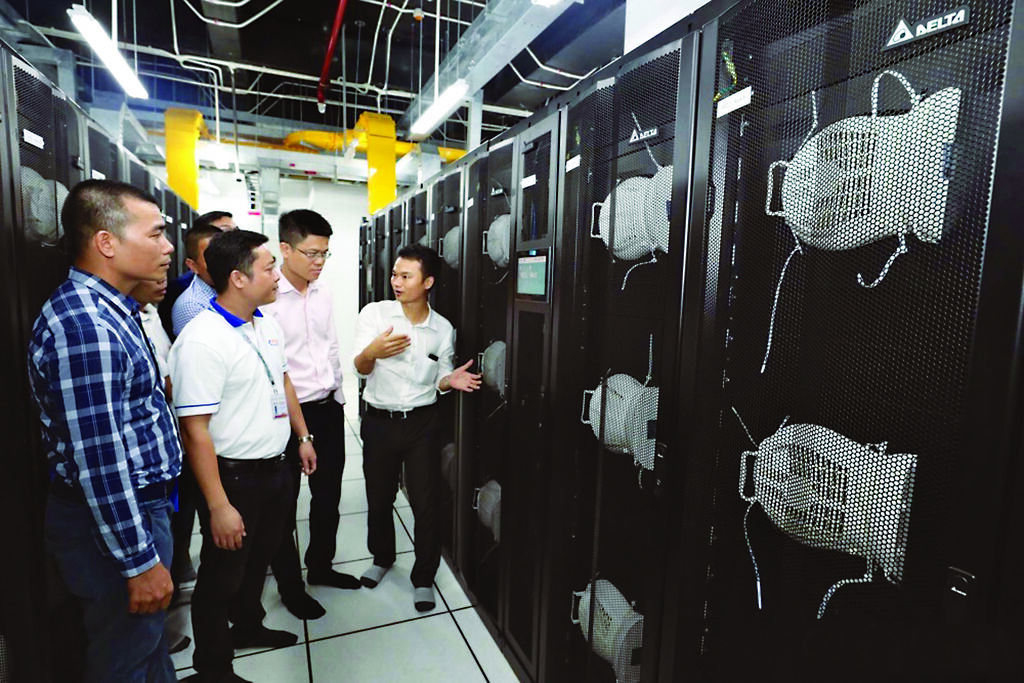 Eco Data Center (ecoDC) in the Hoà Lac high-tech park in Hanoi is one of the largest data centers in the country.
BCT/CVN
Vietnam's data center market stood at USD 858 million last year and is expected to grow more than 14% annually through 2026. Data center market growth has been driven by projects and government initiatives. The major players in the Vietnam data center market are FPT, Viettel-CHT, Vietnam Post and Telecommunications Group (VNPT), KDDI, Hitachi Asia (Vietnam), Hewlett Packard, SAP Vietnam, IBM Vietnam, Microsoft Vietnam and Amazon Web Viet Nam services. Vietnamese companies occupy only 20% of the market share, with an estimated value of around 900 billion VND.
Data protection is a global concern and is becoming an important issue for the Vietnamese government. The data localization requirement under the Cybersecurity Act, as well as the need for better processing speeds to serve Vietnamese users are the main reasons for the increase in demand for data centers in the country. The government's push for digitalization is helping to boost the demand for data centers. The young and dynamic workforce, the rise of e-commerce and digital banking, the storage of corporate data on cloud platforms… All of these are creating huge potential for data centers across the country .
Additionally, the Vietnamese data center market is driven by the movement of enterprise data to cloud platforms. This has led to a rise in data storage solutions, which in turn is expected to positively influence the growth of the market. Furthermore, increasing adoption of big data, internet of things, and cloud-based solutions, among others, is expected to drive the market growth till 2026. With digital literacy and significant adoption electronics, digital in Vietnam abounds. Local cloud service demands are also increasing. Most data centers are located in Hanoi, Da Nang and Ho Chi Minh City.
The Linh/CVN
.