VMware Fusion 13 is ready for Intel Macs as well as Apple Silicon, with the ability to run Windows 11 on both platforms. initiated this summer, the public evaluation campaign of the new Fusion is over, WMware offers its two versions 13 Player and 13 Pro finalized (comparison of differences).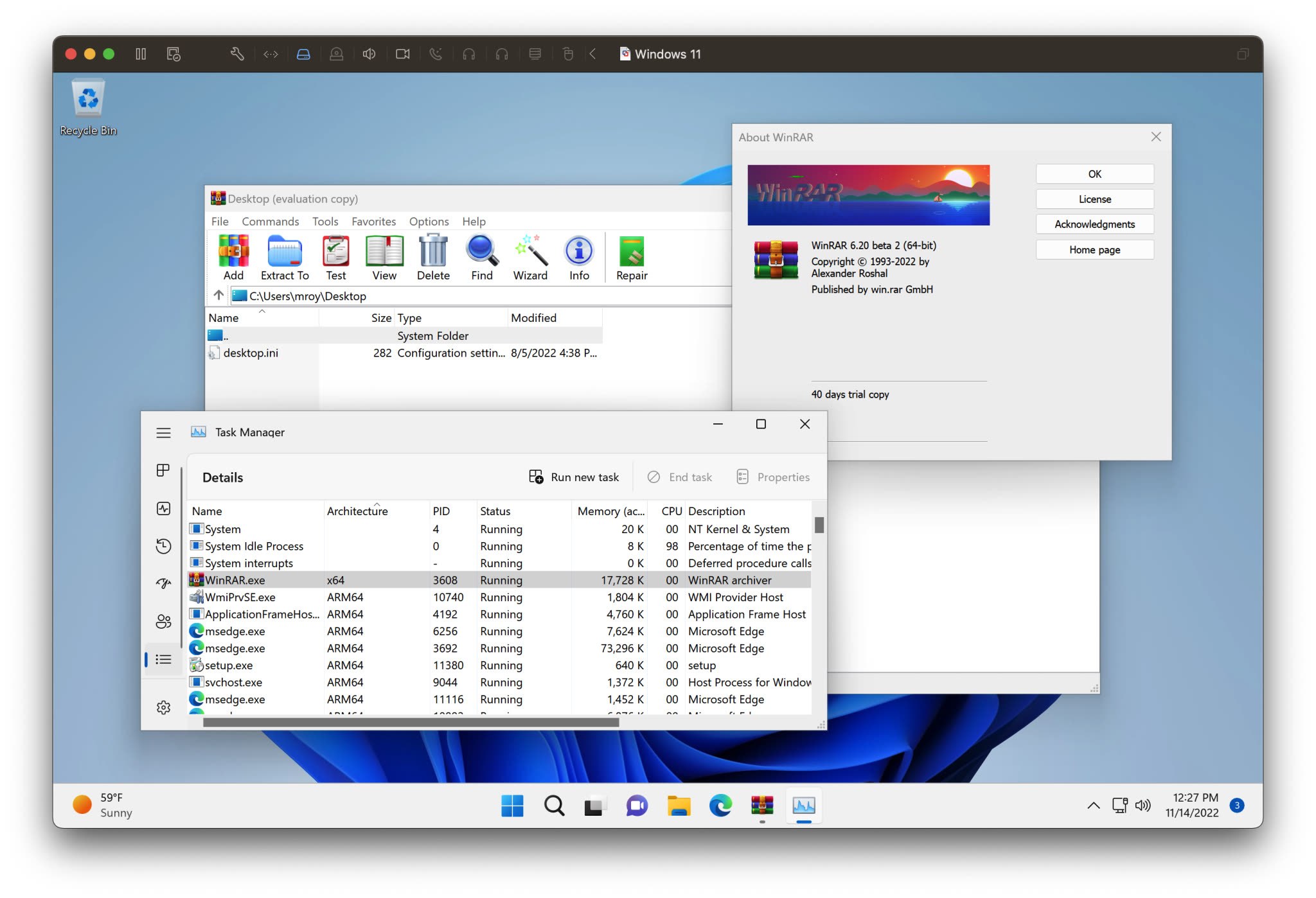 On Mac Intel as on Apple Silicon, Fusion runs Windows 11 thanks to an emulation of the Trusted Platform Module, essential for the Microsoft OS. The latter gives Windows 11 the illusion of running on a PC that meets its technical and security requirements.
On an Intel Mac, explains WMware, we will have full support for drag and drop between the two Windows and macOS environments, copy and paste, shared folders and the use of USB ports and the webcam.
With an Apple Silicon Mac, Windows 11 in the Arm version (exclusively) manages the network and graphics settings – we will go to 4K and higher if necessary – but work is still underway to plug remaining compatibility gaps.
On the graphics side, Fusion 13 supports OpenGL 4.3 in Windows and Linux and only in Linux (kernel 5.19) when you're on an Apple Silicon Mac. Only Intel Macs can take advantage of DirectX 11 and graphics acceleration through an eGPU. These are no longer driven by M1/M2 Macs.
Fusion 13 requires at least macOS 12 Monterey and it is qualified for Ventura. A demo is available. Both Fusions are launched at a 30% discount, giving 104 € for the Player or 79 € in update since Fusion 11/12 and 139 € for the Pro and €99 from a previous version.
.