Are you one of those funny people who send emails to themselves as reminders? If so, you'll be happy to know that you can now do the same with WhatsApp. The application allows you to create a discussion with yourself where you can write whatever comes to your mind without anyone else knowing.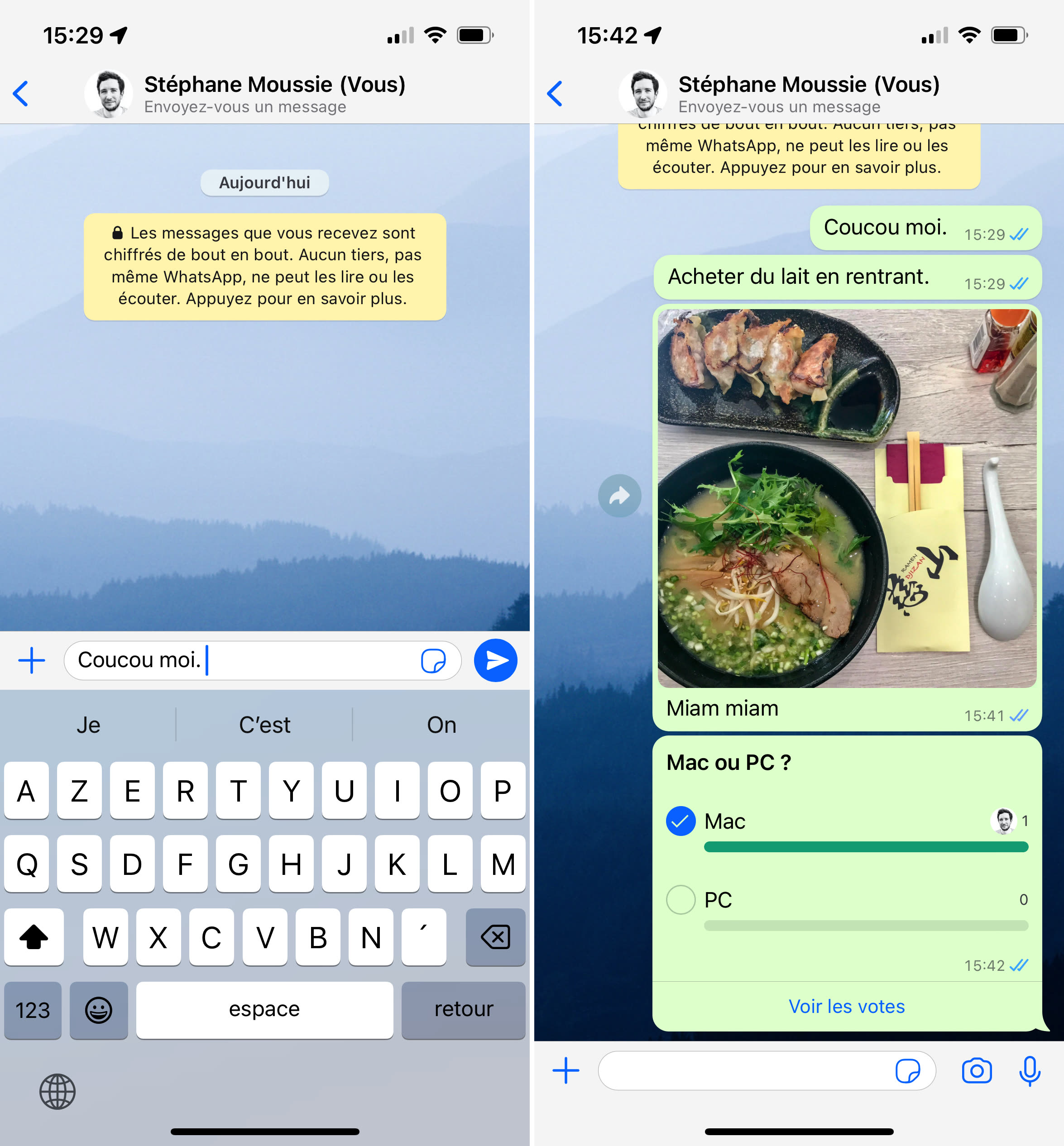 As in any other discussion, you can add photos, documents or even a poll to check that you agree with yourself. You can also pin this discussion and mark it as unread to be sure to come back to it later.
Another novelty of version 23.1.75 recently deployed in the App Store, search by date. From a contact's or group's info card, press the "Search" button and then the new calendar icon at the top right of the keyboard to open the date picker. Convenient for going back to messages of a specific date.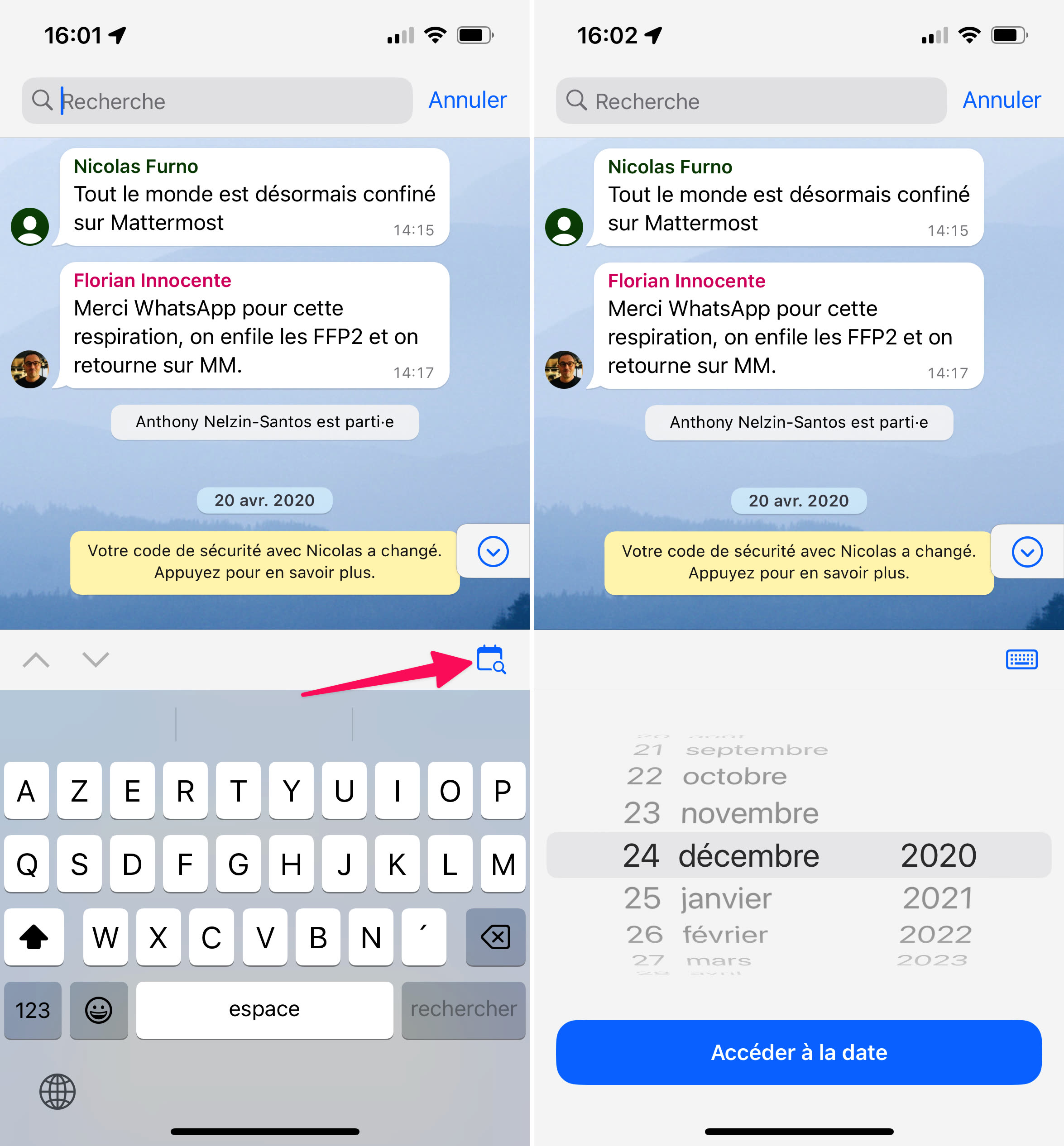 A new option allows you to control who sees your online presence, i.e. when WhatsApp is open on your phone. It is located here: Settings > Privacy > Online presence.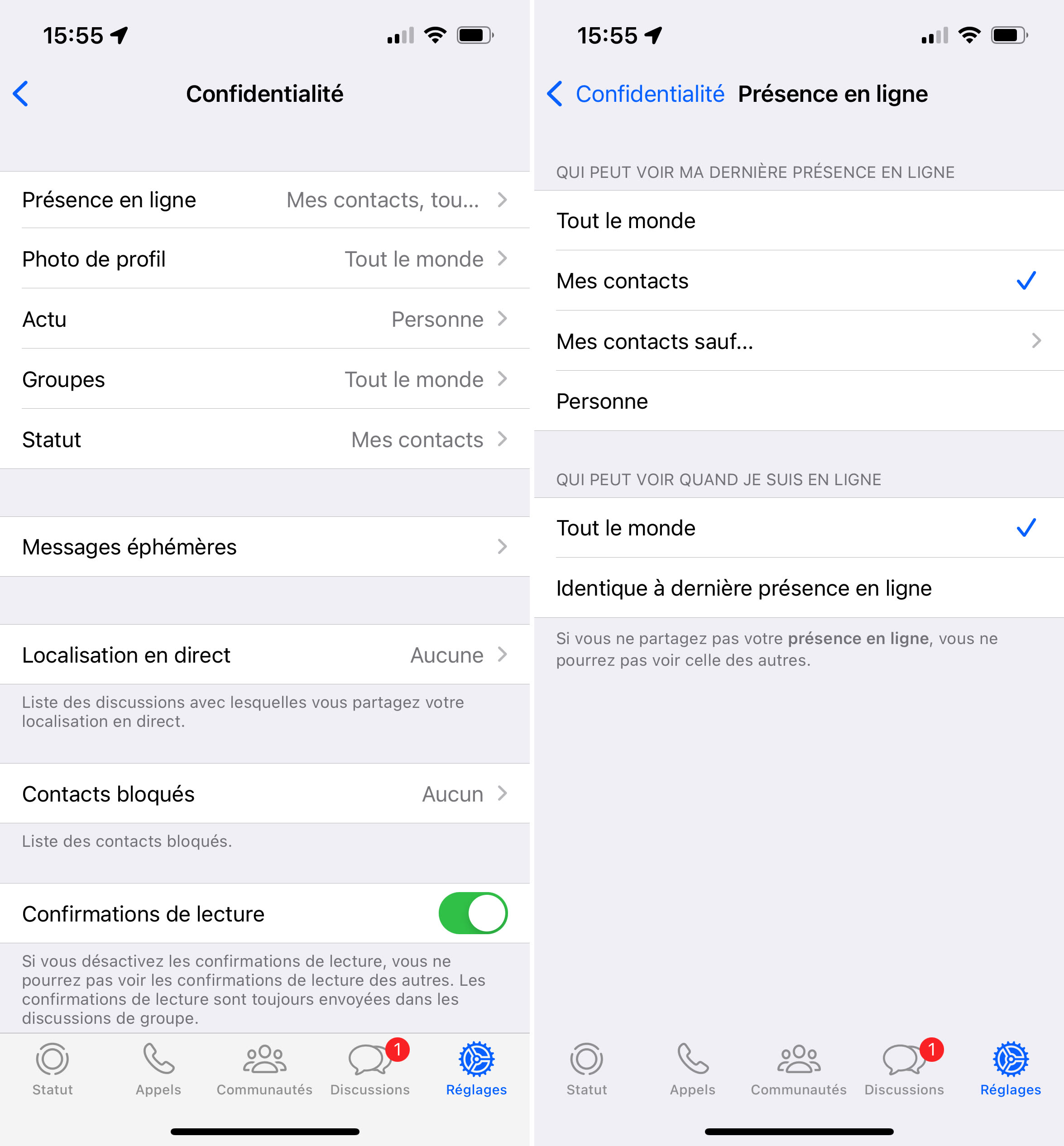 Finally, WhatsApp becomes compatible with the function of drag and drop appeared on iOS 15. When you use your iPhone with two hands, you can for example hold your finger on an image in Photos, then with your second hand leave Photos and open WhatsApp in order to drop the image in this app.
An article on WhatsApp cannot end decently without the announcement of a new sanction against Meta. The Irish Data Protection Commission, which acts on behalf of the European Union, has imposed a fine of 5.5 million euros to Meta due to a breach of its "transparency obligations" with regard to the processing of personal data by WhatsApp.
The penalty is only €5 million because it does not relate to targeted advertising and because the Irish regulator has already imposed "a very substantial fine of 225 million euros to WhatsApp" for facts that bore "over the same period"he justifies.
.