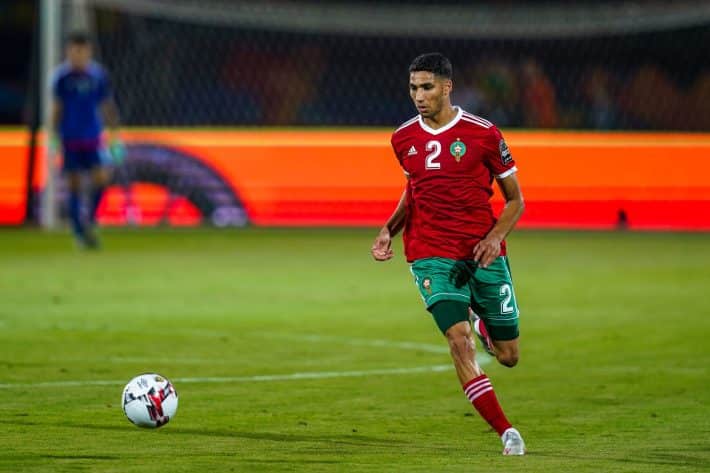 Achraf Hakimi is delighted that his teammates are ready for this new challenge. The Moroccan side aims to do better than during the previous edition of the World Cup in Russia.
For his second World Cup in a row after Russia 2018, Achraf Hakimi is very optimistic. In an interview with Al Jazeera, the Moroccan international expressed his pride in representing his country for this global high mass.
"Participating in the World Cup is every player's dream, but not everyone has the chance to play their matches. I am one of those lucky ones. In fact, I'm happy to represent my country for the second time at the World Cup." did he declare.
The right side of the Atlas Lions also highlighted the atmosphere within the group after the appointment of a new coach (Walid Regragui).
"I think we (the players) are well prepared to achieve great achievements in the coming period, in order to make the Moroccan people proud and happy of us," he said. Our ambition is to do better than in Russia and to be the surprise team" declared the Parisian player whose remarks were transcribed by sport.le360.
Just as he was delighted that the players of the national team will be supported by a large audience of Moroccans from all over the world.