ZAGG introduced the Pro Mouse, a new Bluetooth mouse that is fairly banal in most aspects, but which nevertheless stands out on one point: its charging is done by induction, thanks to a Qi base. The Pro Mouse thus avoids the humiliation of the Magic Mouse which must end up on your back during charging, even if this choice does not at all solve the problem of use during recharging.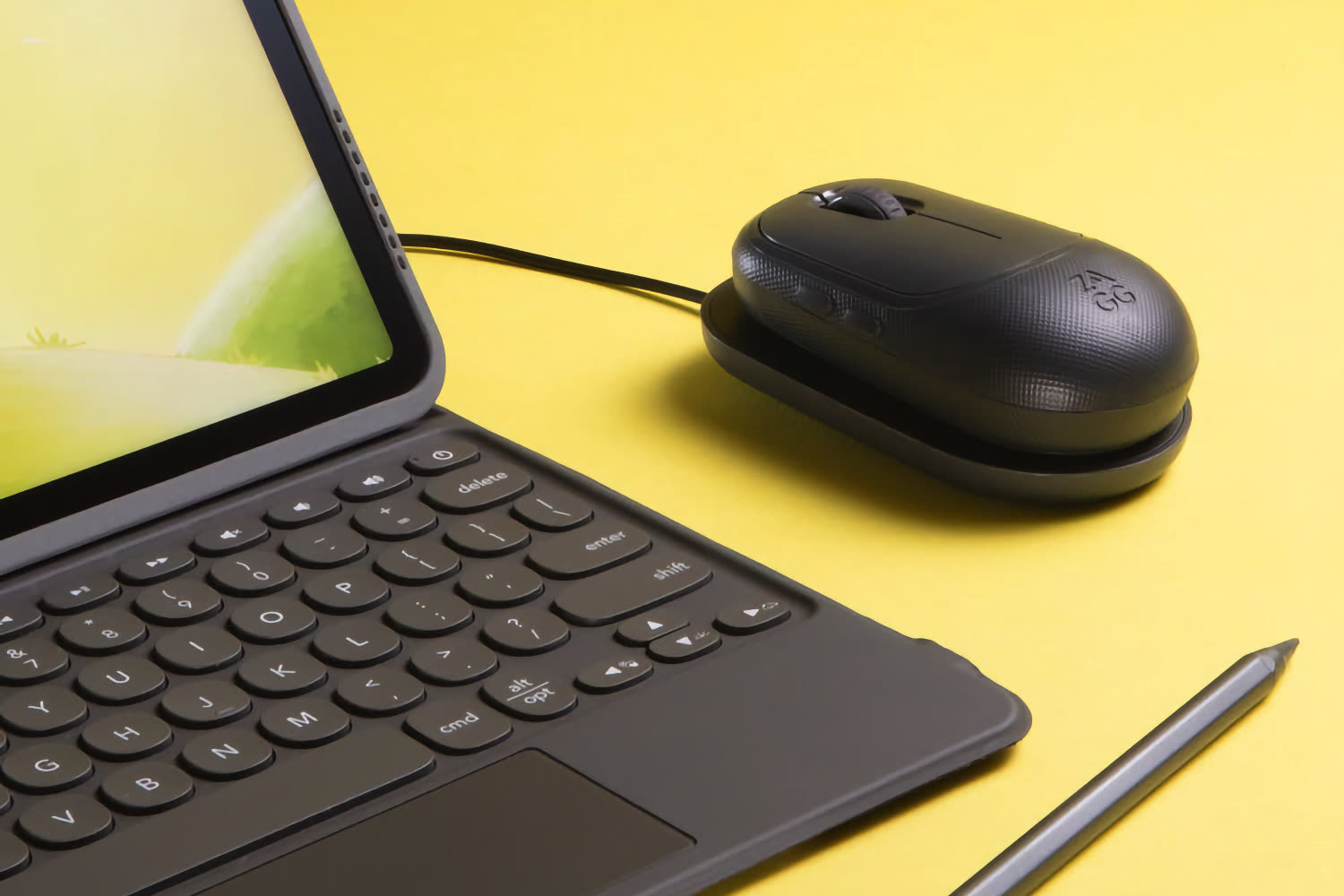 Moreover, ZAGG has added a USB-C port on the front of its mouse which can also be used to charge the device and which will not prevent the Pro Mouse from being used while it is charging. So, no need for Qi charging? Not necessarily, we can especially point out that putting your mouse on a base in the evening without having to plug it in is an easier gesture which will allow you to have a battery that is never empty. In addition, ZAGG speaks well of the Qi standard, which means that we should be able to charge it on any charger that respects the standard.
For the rest, the Pro Mouse is a very classic little Bluetooth mouse, with two main buttons, a wheel and two secondary buttons. It retains a three-device association and can quickly switch between them, it works with all operating systems including iPadOS, its battery should last up to three months and its optical sensor can evolve between 800 and 1600 DPI. Its designer takes care to specify that it should work on a glass surface without carpet.
The Pro Mouse is sold on the ZAGG website at 90 € and delivery is free to France.
.